Berghahn Anthropology
Berghahn Books: winner of The AAA Executive Director's Award of Excellence for Publishing in Anthropology. Presented to Marion Berghahn "for her decades of courageous, risk-taking publishing work, remaining independent and without a safety net at a time of upheaval and consolidation in the publishing world. Small presses like Berghahn Books are absolutely essential to scholarly communication in the field of Anthropology."
March 2022
The Social Origins of Thought
Durkheim, Mauss, and the Category Project
Schick, Johannes F. M.
October 2022
Structures of Protection?
Rethinking Refugee Shelter
Scott-Smith, T. & Breeze, M. E. (eds)
March 2022
Self in the World
Connecting Life's Extremes
Hart, K.
March 2022
Engaging Environments in Tonga
Cultivating Beauty and Nurturing Relations in a Changing World
Perminow, A. A.
October 2022
Engaging Evil
A Moral Anthropology
Olsen, W. C. & Csordas, T. J. (eds)
March 2022
The Precarity of Masculinity
Football, Pentecostalism, and Transnational Aspirations in Cameroon
Kovač, U.
March 2022
A New African Elite
Place in the Making of a Bridge Generation
Pellow, D.
March 2022
Indigenous Resurgence
Decolonialization and Movements for Environmental Justice
Dhillon, J.
April 2022
Arctic Abstractive Industry
Assembling the Valuable and Vulnerable North
Mason, A. (ed)
April 2022
Fire on the Island
Fear, Hope and a Christian Revival in Vanuatu
Bratrud, T.
April 2022
Nurturing the Other
First Contacts and the Making of Christian Bodies in Amazonia
Grotti, V.
June 2022
Ambiguous Childhoods
Peer Socialisation, Schooling and Agency in a Zambian Village
Clemensen, N.
April 2022
Thrift and Its Paradoxes
From Domestic to Political Economy
Alexander, C. & Sosna, D. (eds)
July 2022
After Difference
Queer Activism in Italy and Anthropological Theory
Heywood, P.
April 2022
African Political Systems Revisited
Changing Perspectives on Statehood and Power
Bošković, A. & Schlee, G. (eds)
September 2022
Making Bodies Kosher
The Politics of Reproduction among Haredi Jews in England
Kasstan, B.
August 2022
Gendering Post-1945 German History
Entanglements
Hagemann, K., & Harsch, D., & Brühöfner, F. (eds)
May 2022
Gender, Power, and Non-Governance
Is Female to Male as NGO Is to State?
Timmer, A. D. & Wirtz, E. (eds)
May 2022
Making Better Lives
Hope, Freedom and Home-Making among People Sleeping Rough in Paris
Lenhard, J.
January 2023
Footprints in Paradise
Ecotourism, Local Knowledge, and Nature Therapies in Okinawa
Murray, A. E.
May 2022
Food Connections
Production, Exchange and Consumption in West African Migration
Abranches, M.
May 2022
Grazing Communities
Pastoralism on the Move and Biocultural Heritage Frictions
Bindi, L. (ed)
May 2022
Profiles of Anthropological Praxis
An International Casebook
Redding, T. M. & Cheney, C. C. (eds)
February 2023
Heritage Movements in Asia
Cultural Heritage Activism, Politics, and Identity
Mozaffari, A. & Jones, T. (eds)
May 2022
Wine Is Our Bread
Labour and Value in Moldovan Winemaking
Ana, D.
March 2022
Care across Distance
Ethnographic Explorations of Aging and Migration
Hromadžić, A. & Palmberger, M. (eds)
May 2022
Theorizing Relations in Indigenous South America
González Gálvez, M., Di Giminiani, P., & Bacchiddu, G. (eds)
May 2022
Bulldozer Capitalism
Accumulation, Ruination, and Dispossession in Northeastern Turkey
Evren, E.
June 2022
Technology and the Common Good
The Unity and Division of a Democratic Society
Batteau, A. W.
November 2022
Crime and Criminal Justice in Modern Germany
Wetzell, R. F. (ed)
June 2022
The Cracked Art World
Conflict, Austerity, and Community Arts in Northern Ireland
Rush, K.
June 2022
Communication
A House Seen from Everywhere
Klyukanov, I. E.
June 2022
Ethnographers Before Malinowski
Pioneers of Anthropological Fieldwork, 1870-1922
Rosa, F. & Vermeulen, H. F. (eds)
June 2022
Migration and Health
Challenging the Borders of Belonging, Care, and Policy
El-Shaarawi, N. & Larchanché, S. (eds)
August 2022
Mobile Urbanity
Somali Presence in Urban East Africa
Carrier, N. & Scharrer, T. (eds)
July 2022
Tangled Mobilities
Places, Affects, and Personhood across Social Spheres in Asian Migration
Fresnoza-Flot, A. & Liu-Farrer, G. (eds)
July 2022
Working With Diagrams
Engelmann, L., Humphrey, C. & Lynteris, C.
July 2022
Where is the Good in the World?
Ethical Life between Social Theory and Philosophy
Henig, D., Strhan, A., & Robbins, J. (eds)
July 2022
Making Things Happen
Community Participation and Disaster Reconstruction in Pakistan
Murphy Thomas, J.
July 2022
Field Manual for the Archaeology of Ritual, Religion, and Magic
Augé , C. R.
July 2022
Crossroads of Heritage and Religion
Legacy and Sustainability of World Heritage Site Moravian Christiansfeld
Damsholt, T., Melchior, M. R., Petterson, C., & Reeh, T., (eds)
July 2022
Chinese Medicine in East Africa
An Intimacy with Strangers
Hsu, E.
August 2022
Cyborg Mind
What Brain–Computer and Mind–Cyberspace Interfaces Mean for Cyberneuroethics
MacKellar, C.
July 2022
World Heritage Craze in China
Universal Discourse, National Culture, and Local Memory
Yan, H.
June 2022
Non-Humans in Amerindian South America
Ethnographies of Indigenous Cosmologies, Rituals and Songs
Rivera Andía, J. J. (ed)
January 2023
The Upper Guinea Coast in Global Perspective
Knörr, J. & Kohl, C. (eds)
April 2022
The Vampire
Origins of a European Myth
Bohn, T. M.
August 2022
New Perspectives on Moral Change
Anthropologists and Philosophers Engage with Transformations of Life Worlds
Eriksen, C. & Hämäläinen, N. (eds)
January 2023
Waithood
Gender, Education, and Global Delays in Marriage and Childbearing
Inhorn, M. C. & Smith-Hefner, N. J. (eds)
August 2022
Unusual Death and Memorialization
Burial, Space, and Memory in the Post-Medieval North
Kallio-Seppa, T., Lipkin, S., Väre, T., Moilanen, U. & Tranberg, A. (eds)
August 2022
Puzzling Stories
The Aesthetic Appeal of Cognitive Challenge in Film, Television and Literature
Willemsen, S. & Kiss, M. (eds)
February 2023
Weary Warriors
Power, Knowledge, and the Invisible Wounds of Soldiers
Moss, P. & Prince, M. J.
December 2022
When Will We Talk About Hitler?
German Students and the Nazi Past
Oeser, A.
August 2022
The Return of Polyandry
Kinship and Marriage in Central Tibet
Fjeld, H. E.
August 2022
Risky Futures
Climate, Geopolitics and Local Realities in the Uncertain Circumpolar North
Ulturgasheva, O. & Bodenhorn, B. (eds)
October 2022
The Rite of Urban Passage
The Spatial Ritualization of Iranian Urban Transformation
Masoudi, R.
August 2022
200 Years of Peace
New Perspectives on Modern Swedish Foreign Policy
Biltekin, N., Müller, L., & Petersson, M. (eds)
August 2022
Ethnographies of Deservingness
Unpacking Ideologies of Distribution and Inequality
Tošić, J. & Streinzer, A. (eds)
August 2022
Defining and Measuring Diversity in Archaeology
Another Step Toward an Evolutionary Synthesis of Culture
Eren, M. I. & Buchanan, B. (eds)
February 2023
Europeanization in Sweden
Opportunities and Challenges for Civil Society Organizations
Meeuwisse, A. & Scaramuzzino, R. (eds)
September 2022
Extinct Monsters to Deep Time
Conflict, Compromise, and the Making of Smithsonian's Fossil Halls
Marsh, D. E.
January 2023
From Clans to Co-ops
Confiscated Mafia Land in Sicily
Rakopoulos, T.
September 2022
Francophone Migrations, French Islam and Wellbeing
The Soninké Foyer in Paris
Accoroni, D.
December 2022
Enduring Uncertainty
Deportation, Punishment and Everyday Life
Hasselberg, I.
September 2022
Managing Sacralities
Competing and Converging Claims of Religious Heritage
Hemel, E. van den, Salemink, O., & Stengs, I. (eds)
September 2022
Ritual
What It Is, How It Works, and Why
Davis-Floyd, R. & Laughlin, C. D.
September 2022
The Roma and Their Struggle for Identity in Contemporary Europe
Baar, H. van & Kóczé, A. (eds)
September 2022
Critical Public Archaeology
Confronting Social Challenges in the 21st Century
Westmont, V. C. (ed)
May 2022
Critique of Identity Thinking
Jackson, M.
September 2022
Edible People
The Historical Consumption of Slaves and Foreigners and the Cannibalistic Trade in Human Flesh
Siefkes, C.
September 2022
An Anthropological Toolkit
Sixty Useful Concepts
Zeitlyn, D.
September 2022
Humboldt Revisited
The Impact of the German University on American Higher Education
Brandser, G. C.
September 2022
Morality, Crisis and Capitalism
Anthropology for Troubled Times
Baldacchino, J.-P. & Mitchell, J. P. (eds)
October 2022
Ȍmie Sex Affiliation
A Papuan Nature
Rohatynskyj, M.
October 2022
Inconceivable Iran
To Reproduce or Not to Reproduce?
Tremayne, S.
October 2022
Pacific Spaces
Translations and Transmutations
Engels-Schwarzpaul, A.-C., Lopesi, L., & Refiti, A. L. (eds)
October 2022
Enlightening Encounters
The Journeys of an Anthropologist
Gudeman, S.
October 2022
Borders across Healthcare
Moral Economies of Healthcare and Migration in Europe
Sahraoui, N. (ed)
April 2022
Beyond Filial Piety
Rethinking Aging and Caregiving in Contemporary East Asian Societies
Shea, J., Moore, K., & Zhang, H. (eds)
September 2022
Parenthood between Generations
Transforming Reproductive Cultures
Pooley, S. & Qureshi, K. (eds)
October 2022
Gentrifications
Views from Europe
Chabrol, M., Collet, A., Giroud, M., Launay, L., Rousseau, M., Minassian, H. ter
July 2022
At Home on the Waves
Human Habitation of the Sea from the Mesolithic to Today
King, T. J. & Robinson, G. (eds)
October 2022
Dynamics of Identification and Conflict
Anthropological Encounters
Hoehne, M. V., Gabbert, E. C., & Eidson, J. R. (eds)
October 2022
At Home in a Nursing Home
An Ethnography of Movement and Care in Australia
Zhang, A. R. Y.
October 2022
Living on a Time Bomb
Local Negotiations of Oil Extraction in a Mexican Community
Schöneich, S.
November 2022
Fairies, Ghosts, and Santa Claus
Tinted Glasses, Fetishes, and the Politics of Seeing
Doerr, N. M.
November 2022
Sexual Self-Fashioning
Iranian Dutch Narratives of Sexuality and Belonging
Roodsaz, R.
November 2022
Punching Back
Gender, Religion and Belonging in Women-Only Kickboxing
Rana, J.
November 2022
Sentient Ecologies
Xenophobic Imaginaries of Landscape
Coțofană, A. & Kuran, H. (eds)
November 2022
Sexscapes of Pleasure
Women, Sexuality and the Whore Stigma in Italy
Zambelli, E.
December 2022
The Politics of Making Kinship
Historical and Anthropological Perspectives
Alber, E. (ed)
December 2022
Taking Our Water for the City
The Archaeology of New York City's Watershed Communities
Beisaw, A. M.
December 2022
Mythology and Symbolism of Eurasia and Indigenous Americas
Manifestations in Artifacts and Rituals
Oleszkiewicz-Peralba, M.
February 2023
Post-Ottoman Coexistence
Sharing Space in the Shadow of Conflict
Bryant, R. (ed)
February 2023
Navigating Miscarriage
Social, Medical and Conceptual Perspectives
Kilshaw, S. & Borg, K. (eds)
January 2023
This Land Is Not For Sale
Trust and Transitions in Northern Uganda
Meinert, L. & Reynolds Whyte, S. (eds)
January 2023
From Missionaries to Main Street
The Story of One Sgaw Karen Family in the United States
Gilhooly, D.
January 2023
Glimpses of Hope
The Rise of Industrial Labor at the Urban Margins of Nepal
Hoffmann, M.
December 2022
Going to Pentecost
An Experimental Approach to Studies in Pentecostalism
Eriksen, A. Blanes, R. L., MacCarthy, M.
January 2023
A Magpie's Tale
Ethnographic and Historical Perspectives on the Kazakh of Western Mongolia
Portisch, A. O.
January 2023
Life with Durham Cathedral
A Laboratory of Community, Experience and Building
Calvert, A. J.
January 2023
The Art of Fate Calculation
Practicing Divination in Taipei, Beijing, and Kaifeng
Homola, S.
January 2023
Cosmopolitan Refugees
Somali Migrant Women in Nairobi and Johannesburg
Ripero-Muñiz, N.
February 2023
Continental Encampment
Genealogies of Humanitarian Containment in the Middle East and Europe
Knudsen, A. J. & Berg, K. G. (eds)
February 2023
Theorising Media and Conflict
Budka, P. & Bräuchler, B. (eds)
February 2023
Terrorism and the Pandemic
Weaponizing of COVID-19
Gunaratna, R. & Pethö-Kiss, K.
November 2022
Luso-Tropicalism and Its Discontents
The Making and Unmaking of Racial Exceptionalism
Anderson, W., Roque, R., & Ventura Santos, R. (eds)
February 2023
Finding Home in Europe
Chronicles of Global Migrants
Pérez Murcia, L. E. & Bonfanti, S. (eds)
February 2023
A Sea of Transience
Poetics, Politics and Aesthetics along the Black Sea Coast
Khalvashi, T. & Demant Frederiksen, M. (eds)
February 2023
Rethinking and Unthinking Development
Perspectives on Inequality and Poverty in South Africa and Zimbabwe
Mpofu, B. & Ndlovu-Gatsheni, S. J. (eds)
February 2023
Resettled Iraqi Refugees in the United States
War, Refuge, Belonging, Participation, and Protest
Keyel, J.
February 2023
Other Worlds, Other Bodies
Embodied Epistemologies and Ethnographies of Healing
Pierini, E., Groisman, A., & Espírito Santo, D. (eds)
February 2023
Integrating Strangers
Sherbro Identity and The Politics of Reciprocity along the Sierra Leonean Coast
Ménard, A.
October 2022
Lessons in Perception
The Avant-Garde Filmmaker as Practical Psychologist
Taberham, P.
February 2023
The Long Shore
Archaeologies and Social Histories of Californias Maritime Cultural Landscapes
Meniketti, M. (ed)
February 2023
Making Multiple Babies
Anticipatory Regimes of Assisted Reproduction
Wu, C.-L.
March 2023
Motorcycle Repair in Post-Repair Societies
Technology, Aesthetics and Gender
Jderu, G.
March 2023
Amnesia Remembered
Reverse Engineering a Digital Artifact
Aycock, J.
March 2023
Anthropology, Nationalism and Colonialism
Mendes Correia and the Porto School of Anthropology
Ferraz de Matos, F.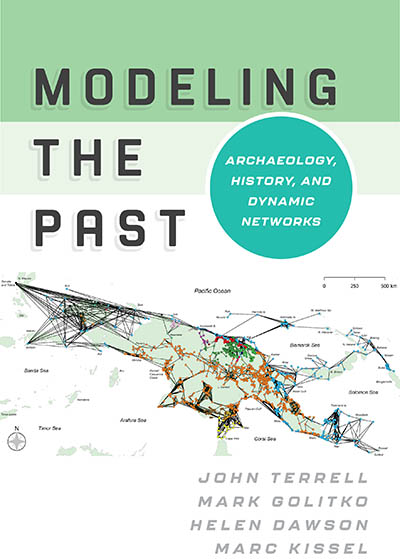 March 2023
Modeling the Past
Archaeology, History, and Dynamic Networks
Terrell, J., Golitko, M., Dawson, H., and Kissel, M.
January 2023
Settling for Less
The Planned Resettlement of Israel's Negev Bedouin
Dinero, S. C.
March 2023
Former Neighbors, Future Allies?
German Studies and Ethnography in Dialogue
Weber, A. D. (ed)
March 2023
Set to See Us Fail
Debating Inequalities in the Child Welfare System of New York
Castellano, V.
March 2023
Feeding Anxieties
The Politics of Children's Food in Poland
Boni, Z.
March 2023
In the Meantime
Toward an Anthropology of the Possible
Masquelier, A. & Durham, D. (eds)
June 2023
Cognition, Risk, and Responsibility in Obstetrics
Anthropological Analyses and Critiques of Obstetricians' Practices
Davis-Floyd, R. & Premkumar, A. (eds)
June 2023
Obstetric Violence and Systemic Disparities
Can Obstetrics Be Humanized and Decolonized?
Davis-Floyd, R. & Premkumar, A. (eds)
June 2023
Obstetricians Speak
On Training, Practice, Fear, and Transformation
Floyd-Davis, R. & Premkumar, A. (eds)
July 2023
Once Upon a Time is Now
A Kalahari Memoir
Biesele, M.
July 2023
Romani Chronicles of COVID-19
Testimonies of Harm and Resilience
Blasco, P. G. y & Fotta, M. (eds)
August 13th marks the anniversary of the construction of the Berlin Wall. The concrete barrier physically and ideologically divided Berlin from 1961 to 1989. Along with separating West Berlin from East German territory, it came to symbolize the "Iron Curtain" that separated Western Europe and the Eastern Bloc during the Cold War. Browse relevant Berghahn titles on the history of […]
An interview with Jane Murphy Thomas JANE MURPHY THOMAS is an independent consultant, practitioner, project manager and social anthropologist in projects for UN agencies, NGOs, governments, donor agencies, and consulting firms, specializing in anthropological approaches and community participation in conflict and disaster-prone locations. Her book, Making Things Happen: Community Participation and Disaster Reconstruction in Pakistan […]
August 9, 2022 The United Nations' International Day of the World's Indigenous Peoples is observed on August 9 each year to honor the estimated 370 million indigenous people around the world. The day was established to recognize the first meeting of the United Nations Working Group on Indigenous Populations held in Geneva in 1982. This year's […]
Celebrated on July, 14, Bastille Day is the French national day and one of the most important bank holidays in France. The day commemorates the beginning of the French Revolution with the storming of the Bastille on the 14th July 1789, a medieval fortress and prison which was a symbol of tyrannical Bourbon authority and […]
June 20th is recognized by the UN as World Refugee Day to bring awareness to the plight of millions of refugees throughout the world and also to celebrate their strength and perseverance. Berghahn Books is pleased to offer a selection of our Open Access titles on Refugee and Migration Studies. Berghahn Journals is also offering free access […]
This year the German Marshall Fund marks its 50th anniversary and the 75th anniversary of the Marshall Plan. On June 5, 1972 former German Chancellor Willy Brandt announced the founding of the German Marshall Fund of the United States at Harvard University. Founded by Guido Goldman through a gift from Germany as a tribute to […]
Pride Month celebrates the LGBTQ community internationally in June, in honor of the Stonewall Riots in 1969. Joining the celebration, Berghahn Books is pleased to highlight relevant titles and offer a 25% discount on the eBooks, valid through June 30, 2022. Simply enter code BBPM22 at checkout. In addition, Berghahn Journals is offering free access to relevant journal […]
In an effort to deepen knowledge in social and cultural history of Ukraine, and to show our solidarity with the Ukrainian peoples, we are offering free access to these relevant journal articles and book chapters that focus on social and historical issues in Ukraine. CARNAGE AND CARE ON THE EASTERN FRONTThe War Diaries of Bernhard […]
March 25th is National Wine Day! In celebration, Berghahn would like to spotlight our new title, Wine Is Our Bread, as well as another relevant book and journal articles. WINE IS OUR BREADLabour and Value in Moldovan WinemakingDaniela Ana "This is an excellent book, 'a little gem', which provides a highly original contribution to both […]
On May 18th the worldwide museum community celebrates International Museum Day. This day is an occasion to raise public awareness on how important museums are in the enrichment of cultural exchange, development of society, and cooperation among people. For more information on the theme and calendar of events, visit the International Council of Museums webpage. Joining the celebration, Berghahn […]
Email List Signup
Sign-Up For Anthropology Communications from Berghahn Books Inc
If you would like to receive occasional e-Marketing Communications from Berghahn Books Inc on New Book Titles and Series, and our latest Subject Catalogues and Newsletters, please tick the relevant box(es) below: