Berghahn Anthropology
Berghahn Books: winner of The AAA Executive Director's Award of Excellence for Publishing in Anthropology. Presented to Marion Berghahn "for her decades of courageous, risk-taking publishing work, remaining independent and without a safety net at a time of upheaval and consolidation in the publishing world. Small presses like Berghahn Books are absolutely essential to scholarly communication in the field of Anthropology."
January 2023
Settling for Less
The Planned Resettlement of Israel's Negev Bedouin
Dinero, S. C.
March 2023
Food and Sustainability in the Twenty-First Century
Cross-Disciplinary Perspectives
Collinson, P., Young, I., Antal, L., & Macbeth, H. (eds)
February 2023
Weary Warriors
Power, Knowledge, and the Invisible Wounds of Soldiers
Moss, P. & Prince, M. J.
March 2023
Vertiginous Life
An Anthropology of Time and the Unforeseen
Knight, D. M.
January 2023
Waithood
Gender, Education, and Global Delays in Marriage and Childbearing
Inhorn, M. C. & Smith-Hefner, N. J. (eds)
March 2023
Going Forward by Looking Back
Archaeological Perspectives on Socio-Ecological Crisis, Response, and Collapse
Riede, F. & Sheets, P. (eds)
March 2023
Time Work
Studies of Temporal Agency
Flaherty, M. G., Meinert, L., & Dalsgård, A. L. (eds)
February 2023
Theorising Media and Conflict
Budka, P. & Bräuchler, B. (eds)
February 2023
Navigating Miscarriage
Social, Medical and Conceptual Perspectives
Kilshaw, S. & Borg, K. (eds)
December 2022
When Will We Talk About Hitler?
German Students and the Nazi Past
Oeser, A.
February 2023
Heritage Movements in Asia
Cultural Heritage Activism, Politics, and Identity
Mozaffari, A. & Jones, T. (eds)
February 2023
Rethinking and Unthinking Development
Perspectives on Inequality and Poverty in South Africa and Zimbabwe
Mpofu, B. & Ndlovu-Gatsheni, S. J. (eds)
December 2022
Going to Pentecost
An Experimental Approach to Studies in Pentecostalism
Eriksen, A. Blanes, R. L., MacCarthy, M.
February 2023
Europeanization in Sweden
Opportunities and Challenges for Civil Society Organizations
Meeuwisse, A. & Scaramuzzino, R. (eds)
March 2023
Returning Life
Language, Life Force and History in Kilimanjaro
Myhre, K. C.
January 2023
From Clans to Co-ops
Confiscated Mafia Land in Sicily
Rakopoulos, T.
January 2023
Footprints in Paradise
Ecotourism, Local Knowledge, and Nature Therapies in Okinawa
Murray, A. E.
February 2023
Post-Ottoman Coexistence
Sharing Space in the Shadow of Conflict
Bryant, R. (ed)
December 2022
Enduring Uncertainty
Deportation, Punishment and Everyday Life
Hasselberg, I.
January 2023
The Upper Guinea Coast in Global Perspective
Knörr, J. & Kohl, C. (eds)
December 2022
Mythology and Symbolism of Eurasia and Indigenous Americas
Manifestations in Artifacts and Rituals
Oleszkiewicz-Peralba, M.
December 2022
Taking Our Water for the City
The Archaeology of New York City's Watershed Communities
Beisaw, A. M.
December 2022
The Politics of Making Kinship
Historical and Anthropological Perspectives
Alber, E. (ed)
January 2023
From Missionaries to Main Street
The Story of One Sgaw Karen Family in the United States
Gilhooly, D.
January 2023
The Art of Fate Calculation
Practicing Divination in Taipei, Beijing, and Kaifeng
Homola, S.
January 2023
A Magpie's Tale
Ethnographic and Historical Perspectives on the Kazakh of Western Mongolia
Portisch, A. O.
January 2023
Life with Durham Cathedral
A Laboratory of Community, Experience and Building
Calvert, A. J.
January 2023
This Land Is Not For Sale
Trust and Transitions in Northern Uganda
Meinert, L. & Reynolds Whyte, S. (eds)
January 2023
Glimpses of Hope
The Rise of Industrial Labor at the Urban Margins of Nepal
Hoffmann, M.
January 2023
The Marseille Mosaic
A Mediterranean City at the Crossroads of Cultures
Ingram, M. & Kleppinger, K. (eds)
January 2023
At Home in a Nursing Home
An Ethnography of Movement and Care in Australia
Zhang, A. R. Y.
January 2023
Cosmopolitan Refugees
Somali Migrant Women in Nairobi and Johannesburg
Ripero-Muñiz, N.
February 2023
Terrorism and the Pandemic
Weaponizing of COVID-19
Gunaratna, R. & Pethö-Kiss, K.
February 2023
The Long Shore
Archaeologies and Social Histories of Californias Maritime Cultural Landscapes
Meniketti, M. (ed)
February 2023
Resettled Iraqi Refugees in the United States
War, Refuge, Belonging, Participation, and Protest
Keyel, J.
February 2023
Continental Encampment
Genealogies of Humanitarian Containment in the Middle East and Europe
Knudsen, A. J. & Berg, K. G. (eds)
February 2023
A Sea of Transience
Poetics, Politics and Aesthetics along the Black Sea Coast
Khalvashi, T. & Demant Frederiksen, M. (eds)
February 2023
Other Worlds, Other Bodies
Embodied Epistemologies and Ethnographies of Healing
Pierini, E., Groisman, A., & Espírito Santo, D. (eds)
February 2023
Making Multiple Babies
Anticipatory Regimes of Assisted Reproduction
Wu, C.-L.
February 2023
Finding Home in Europe
Chronicles of Global Migrants
Pérez Murcia, L. E. & Bonfanti, S. (eds)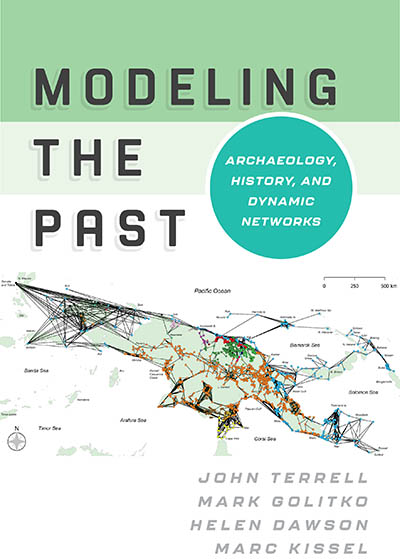 March 2023
Modeling the Past
Archaeology, History, and Dynamic Networks
Terrell, J., Golitko, M., Dawson, H., and Kissel, M.
March 2023
Former Neighbors, Future Allies?
German Studies and Ethnography in Dialogue
Weber, A. D. (ed)
March 2023
Amnesia Remembered
Reverse Engineering a Digital Artifact
Aycock, J.
March 2023
Feeding Anxieties
The Politics of Children's Food in Poland
Boni, Z.
March 2023
Set to See Us Fail
Debating Inequalities in the Child Welfare System of New York
Castellano, V.
March 2023
Anthropology, Nationalism and Colonialism
Mendes Correia and the Porto School of Anthropology
Ferraz de Matos, P.
March 2023
Fixing Motorcycles in Post-Repair Societies
Technology, Aesthetics and Gender
Jderu, G.
March 2023
In the Meantime
Toward an Anthropology of the Possible
Masquelier, A. & Durham, D. (eds)
In the concluding part of our discussion of her new book A Magpie's Tale, Anna tells us about the family she stayed with for the best part of a year – with sometimes as many as ten people in their small, two-room house – and how dramatic economic and political changes drastically changed the lives […]
ANNA ODLAND PORTISCH has taught at the School of Oriental and African Studies and Brunel University. In her new book A Magpie's Tale: Ethnographic and Historical Perspectives on the Kazakh of Western Mongolia she recounts her time living with a Kazakh family in a small village. It's fascinating ("Can you imagine a stranger showing up on […]
In recognition of International Holocaust Remembrance Day, we would like to present a list of new and recent Holocaust and Genocide Studies titles, as well as free access to related journal articles. "A meticulous and shattering investigation of eight horrific pictures…"—L'Arche ON THE DEATH OF JEWSPhotographs and HistoryNadine FrescoTranslated from the French by Sarah CliftWith […]
To mark this year's Australia Day we present a selection of our latest titles on aspects of in Australia. Here are paperbacks, eBooks, and hardbacks on everything from health care for the elderly to film and song, the lives and struggles of the indigenous population, and how the nation has faced its colonial legacies. AN […]
To mark the the first publication in paperback of his acclaimed From Clans to Co-ops: Confiscated Mafia Land in Sicily, Theodoros Rakopoulos kindly agreed to discuss his work, the fieldwork behind it, and how co-ops came to assume a role in the rejection of the mafia. THEODOROS RAKOPOULOS is Associate Professor of Social Anthropology at the […]
We're publishing twelve paperbacks in just two months. See them all here. Unique studies at budget-friendly prices, these editions are great for adoptions and reading lists. If you want to evaluate their usefulness on a course you teach, please request a digital examination copy: just click through and look for the green 'Request a review […]
By TOM BRATRUD Since Fire on the Island was one of our most popular and well-received titles in 2022, we are delighted that its author Tom Bratrud has kindly contributed this exclusive article describing his fieldwork, events on the island, and the aims of his book. Many anthropologists have experiences during fieldwork that challenge not […]
International Migrants Day aims to raise awareness about the challenges and difficulties of international migration. Berghahn Books is pleased to offer a selection of our Open Access titles on Refugee and Migration Studies. Berghahn Journals is also offering free access to related articles and special issues. See below for details. Read OPEN ACCESS ENDURING UNCERTAINTYDeportation, Punishment […]
By ELENA ZAMBELLI ELENA ZAMBELLI is an ethnographer with interdisciplinary expertise on gender and sexuality, race, migration, and intersecting inequalities. She currently works at Lancaster University as Senior Research Associate. In this exclusive article Dr Zambelli discusses her new book, Sexscapes of Pleasure. WEAVING WOMEN'S EXPERIENCES TO NURTURE TRANSVERSAL SOLIDARITIES 25 November was the International Day […]
In this exclusive article, Marta Rohatynskyj, author of ӦMIE SEX AFFILIATION: A PAPUAN NATURE, reveals the conundrum she faced when she first studied the Ӧmie of Papua New Guinea. My ethnographic encounter with the Ӧmie of Oro (Northern) Province of Papua New Guinea, many decades ago, placed me in a state of extreme reflexivity shock. […]
Email List Signup
Sign-Up For Anthropology Communications from Berghahn Books Inc
If you would like to receive occasional e-Marketing Communications from Berghahn Books Inc on New Book Titles and Series, and our latest Subject Catalogues and Newsletters, please tick the relevant box(es) below: