The United Nations General Assembly designated January 27—the anniversary of the liberation of Auschwitz-Birkenau—as International Holocaust Remembrance Day. On this annual day of commemoration, the UN urges every member state to honor the six million Jewish victims of the Holocaust and millions of other victims of Nazism and to develop educational programs to help prevent future genocides. […]
Rupert J. M. Medd, words, www.instagram.com/eyesotherwiseWalter Wust, aerial photography, www.walterwust.com Hélène Guyot, illustrations, www.firstrainofsummer.com UNITED NATIONS, NEW YORK, September 21, 2019…More than 30 scientists and researchers gathered at the eve of the UN Climate Action Summit at the UN's headquarters to call on the scientific community at large to save the Amazon. For context, the […]
Listen to Mixed Harvest Chapter 2 here. The recently published Mixed Harvest by Rob Swigart is Berghahn's latest feat of historical fiction, digging into the deep past of human development and its consequences through a combination of storytelling and dialogue. From the first encounter between a Neanderthal woman and a Modern Human she called Traveler […]
The recently published Mixed Harvest by Rob Swigart is Berghahn's latest feat of historical fiction, digging into the deep past of human development and its consequences through a combination of storytelling and dialogue. From the first encounter between a Neanderthal woman and a Modern Human she called Traveler to the emergence and destruction of the […]
We are delighted to inform you that Berghahn Books will be attending the Society for Historical Archaeology's annual meeting on January 8–11, 2020. Please stop by Table #23 to browse our selection of books at discounted prices and meet Archaeology, Heritage Studies and Museum Studies Editor Caryn M. Berg! If you are unable to attend the conference, we are currently offering […]
Dear Colleague, We are delighted to inform you that we will be attending the American Historical Association's annual meeting in New York, NY, on January 3rd–6th, 2020. Please stop by Booth #1007 to browse our latest selection of books at discounted prices and pick up free journal samples. Scroll down for a preview of the new releases on display. If […]
We're delighted to offer a selection of latest releases from our core subjects of Anthropology, Archaeology, Film, and History along with our new-in-paperback titles and new Berghahn journal issues released in October. Anthropology DISASTER UPON DISASTERExploring the Gap Between Knowledge, Policy and PracticeEdited by Susanna M. Hoffman and Roberto E. BarriosVol. 2, Catastrophes in Context […]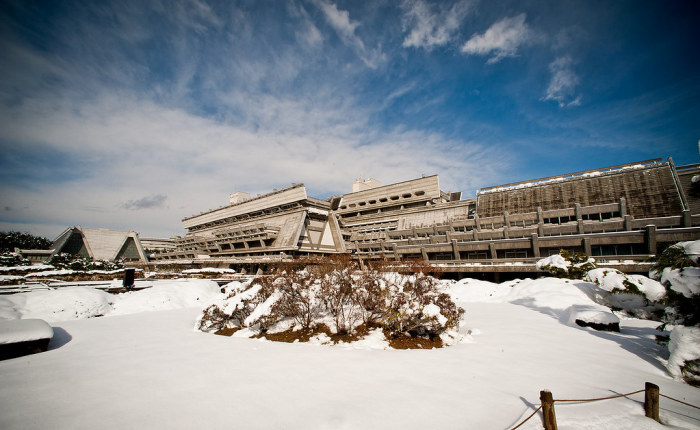 The latest Environment and Society featured article is now available! This month's article—"Carbon Value between Equivalence and Differentiation"—comes from Volume 5 (2014). In his article, Steffen Dalsgaard reviews the different understandings of value implicated in ... Continue reading →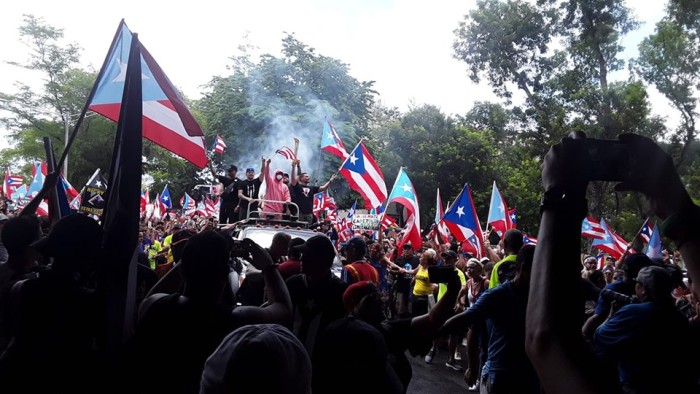 In July 2019, Puerto Rico was in turmoil. An organic movement asking for the resignation of Governor Ricardo Rosselló emerged throughout this US colonial territory. After 12 days of mass protests, the governor resigned on 24 July. The international media portrayed his resignation as a successful ... Continue reading →
One of the largest natural history museums in the Americas was engulfed in flame on Sunday, 2 September 2018. A majority of Rio de Janeiro's 200-year-old Museu Nacional's archive is believed to have been destroyed. The museum's collections included items brought to Brazil by Dom Pedro I, ... Continue reading →
by Venetia Johannes In my ethnographic monograph, Nourishing the Nation: Food as National Identity in Catalonia (Berghahn Books, published 2019), I explore the everyday experience of national identity in Catalonia through the lens of food. As an everyday object of ... Continue reading →
Introducing the new Berghahn eBooks Library
We are pleased to announce an expanding list of eBooks available for download directly via our site. Right now we have nearly 1000 titles online. You can use the new eBooks browse filter to view eBooks by subject - for example:
Anthropology eBooks
Film Studies eBooks
History eBooks
Urban Studies eBooks
All eBooks purchased through our site can be downloaded to your preferred eBook reader and are also stored in your personalized login area at my.berghahnbooks.com for easy access.
See the FAQ page for more details.
Nearly the New World
The British West Indies and the Flight from Nazism, 1933–1945
Joanna Newman
"Nearly the New World is a richly researched book that addresses a key gap in the historiography of World War II—the forced migration of Jewish refugees to the British West Indies. It is a timely work that will make an invaluable contribution to the scholarly literature on Jewish refugees from the Nazis, Jews in colonial spaces, and the Jewish Caribbean in particular." • Sarah Phillips Casteel, Carleton University
Playing with the Past
Exploring Values in Heritage Practice
Kate Clark
"As a facilitator working in the heritage sector, this book felt as though it was written for me. Once published it will quickly become my manual and should quickly become a core text for anyone working with heritage, in whatever capacity, at whatever level. This book is a tour de force, taking the reader on a journey into the theory and practice of valuing heritage; it represents for the facilitator a box of delights or a pic 'n' mix of games for the heritage manager, designator, funder, fundraiser, educator, regulator, policy-maker to use in their everyday work." • Jo Robertson, Built Environment Forum Scotland
Disaster Upon Disaster
Exploring the Gap Between Knowledge, Policy and Practice
Edited by Susanna M. Hoffman and Roberto E. Barrios
"The contributors, individually and collectively, do not merely point to or describe the gaps between knowledge, policy, and practice—they build sturdy bridges across them… I highly recommend this book". • A.J. Faas, San Jose State University
Video
Archaeogaming
An Introduction to Archaeology in and of Video Games
Andrew Reinhard
Video games exemplify contemporary material objects, resources, and spaces that people use to define their culture. This book serves as a general introduction to "archaeogaming"; it describes the intersection of archaeology and video games and applies archaeological method and theory into understanding game-spaces as both site and artifact.
Photo Gallery
Ritual Retellings
Luangan Healing Performances through Practice
Isabell Herrmans
Belian is an exceptionally lively tradition of shamanistic curing rituals performed by the Luangans, a politically marginalized population of Indonesian Borneo. This volume explores the significance of these rituals in practice and asks what belian rituals do — socially, politically, and existentially — for particular people in particular circumstances...
A subscribe-to-open (S2O) Open Access model piloted by Berghahn in partnership with Libraria and Knowledge Unlatched for 2020! The aim is to convert 13 Berghahn Anthropology journals to full Open Access on an on-going and sustainable basis. Read more
Email Newsletters
Sign up for our email newsletters to get customized updates on new Berghahn publications.
Conferences
We will be attending the following conferences with our own booth. Please stop by for a chat and to browse our books on display.
January 8-11, 2020 Society for Historical Archaeology (SHA) Conference Boston, MA Attending: Caryn Berg http://bit.ly/373oUq2
April 1-5, 2020 Society for Cinema and Media Studies (SCMS) Annual Conference Denver, CO Attending: Amanda Horn http://bit.ly/2O7KrFt
April 22-26, 2020 Society for American Archaeology (SAA) Annual Meeting Albuquerque, NM Attending: Caryn Berg http://bit.ly/2CLTtDq
Berghahn titles will be on display at the following conferences:
March 25-29, 2020 American Society for Environmental History (ASEH) Ottawa, Ontario, Canada http://bit.ly/2CGFK04
If you have any questions or want to make an appointment, please write to one of the attendees or email SalesUK@berghahnbooks.com (UK & Europe) or SalesUS@berghahnbooks.com (US & Rest of the World).
European Comic Art
European Comic Art is the first English-language scholarly publication devoted to the study of European-language graphic novels, comic strips, comic books and caricature. Published in association with the American Bande Dessinée Society and the International Bande Dessinée Society, European Comic Art builds on existing scholarship in French-language comic art and is able to draw on the scholarly activities undertaken by both organisations. However, our editorial board and consultative committee bring expertise on a wider European area of comic art production and the journal will emphasise coverage of work from across Europe, including Eastern Europe.
Journal of Legal Anthropology
The Journal of Legal Anthropology (JLA) is a peer-reviewed journal committed to anthropological understandings of socio-legal and cultural encounters. The journal develops ethnographic and theoretical approaches to a wide range of issues that reveal the significance and presence of legal phenomena in everyday life. Articles, review essays, and book reviews published in the JLA emphasize innovative work and data-led analysis across a range of socio-political and socio-cultural legal contexts. The journal also considers, in broad terms, how the legal may enter into social constructions of persons and how the 'legal' might change meaning in terms of particular 'everyday' interpretations. Together with the journal's forum section, the JLA draws on cross-disciplinary exchanges to demonstrate how anthropology can effectively contribute to the current debates on contemporary socio-legal and related issues. More Information...