Berghahn Environmental Studies
January 2023
The Upper Guinea Coast in Global Perspective
Knörr, J. & Kohl, C. (eds)
October 2022
Transactions with the World
Ecocriticism and the Environmental Sensibility of New Hollywood
O'Brien, A.
February 2022
Times of History, Times of Nature
Temporalization and the Limits of Modern Knowledge
Ekstrom, A. & Bergwik, S. (eds)
February 2022
Cooling Down
Local Responses to Global Climate Change
Hoffman, S. M., Eriksen, T. H., & Mendes, P. (eds)
March 2022
Indigenous Resurgence
Decolonialization and Movements for Environmental Justice
Dhillon, J.
March 2022
Animals, Plants and Afterimages
The Art and Science of Representing Extinction
Bienvenue, V. & Chare, N. (eds)
March 2022
Engaging Environments in Tonga
Cultivating Beauty and Nurturing Relations in a Changing World
Perminow, A. A.
April 2022
Environing Empire
Nature, Infrastructure and the Making of German Southwest Africa
Kalb, M.
January 2023
Footprints in Paradise
Ecotourism, Local Knowledge, and Nature Therapies in Okinawa
Murray, A. E.
April 2022
Arctic Abstractive Industry
Assembling the Valuable and Vulnerable North
Mason, A. (ed)
March 2022
Hazardous Chemicals
Agents of Risk and Change, 1800-2000
Homburg, E. & Vaupel, E. (eds)
December 2021
Changes in the Air
Hurricanes in New Orleans from 1718 to the Present
Rohland, E.
July 2022
At Home on the Waves
Human Habitation of the Sea from the Mesolithic to Today
King, T. J. & Robinson, G. (eds)
January 2022
The Forest People without a Forest
Development Paradoxes, Belonging and Participation of the Baka in East Cameroon
Lueong, G. M.
August 2022
Risky Futures
Climate, Geopolitics and Local Realities in the Uncertain Circumpolar North
Ulturgasheva, O. & Bodenhorn, B. (eds)
October 2022
Living on a Time Bomb
Local Negotiations of Oil Extraction in a Mexican Community
Schöneich, S.
November 2022
Sentient Ecologies
Xenophobic Imaginaries of Landscape
Coțofană, A. & Kuran, H. (eds)
On May 18th the worldwide museum community celebrates International Museum Day. This day is an occasion to raise public awareness on how important museums are in the enrichment of cultural exchange, development of society, and cooperation among people. For more information on the theme and calendar of events, visit the International Council of Museums webpage. Joining the celebration, Berghahn […]
In the 1993, May 15 was declared as International Day of Families by the United Nations to provide awareness of family related issues and to increase the knowledge of the social, economic and demographic processes affecting families. This year's theme is Families and Urbanization. In recognition of the day, Berghahn is pleased to highlight family […]
In an effort to further public understanding of abortion and Roe v. Wade, we are offering free access to these relevant journal articles and book chapters. ABORTION IN ASIALocal Dilemmas, Global PoliticsEdited by Andrea Whittaker "[This book] makes an empirically rich and important contribution to social scientific scholarship on induced abortion practices and will hopefully […]
Victory in Europe Day is the day celebrating the formal acceptance by the Allies of World War II of Germany's unconditional surrender of its armed forces on Tuesday, 8 May 1945, marking defeat of Nazi Germany and the end of Second World War in Europe. In recognition of the day Berghahn is pleased to offer […]
The International Day of the Midwife (5 May) has been celebrated every year since 1992, recognizing the vital role midwives play in reproductive care. This year's theme, Follow the Data: Invest in Midwives, focuses on coming together as a global midwife community to advocate for investment in quality midwifery care around the world, improving sexual, […]
International Dance Day (April 29) was introduced in 1982 by the International Dance Council (CID, Conseil International de la Danse), a UNESCO partner NGO. The main purpose of this day is to celebrate dance, revel in the universality of this art form, cross all political, cultural and ethnic barriers, and bring people together with a […]
In the early morning hours of April 26, 1986 there was a nuclear accident at one of the reactors in the Chernobyl Nuclear Power Plant, located near the city of Pripyat, in the north of the Ukrainian SSR in the Soviet Union, creating what many consider to be the worst disaster in the history of […]
Armenian Genocide Remembrance Day is held annually on April 24th to recognize and mourn more than 1.5 million victims of the Armenian Genocide, the most tragic element of Armenian history. For more information on Armenian Genocide please visit armenian-genocide.org. In recognizing the significance of the occasion we would like to bring to your attention a range of […]
Widely regarded as one of the greatest writers in the English language and the world's greatest dramatist, William Shakespeare was an English poet, playwright and actor. Shakespeare's plays being translated in over 50 languages and performed across the globe for audiences of all ages. Shakespeare was also an actor and the creator of the Globe […]
Celebrated April 22nd, Earth Day marks the anniversary of what many consider the birth of the modern environmental movement in 1970. Earth Day 1970 capitalized on the emerging consciousness, channeling the energy of the anti-war protest movement and putting environmental concerns front and center. For this year's theme and more information visit www.earthday.org. In joining […]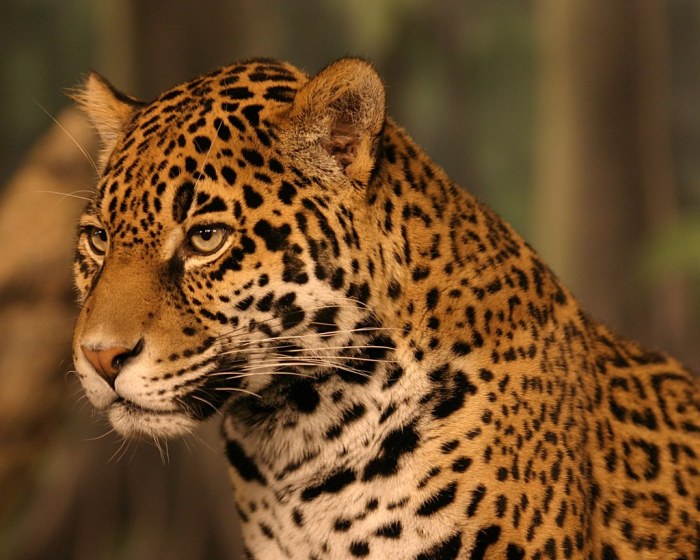 In our everyday lives we encounter and are exposed to a dizzying array of chemicals – through the air we breathe, water we drink, food we eat, products we buy, work we do, and environments we move through. A recent review of the scientific literature estimates that the accelerating ... Continue reading →
Email List Signup
Sign-Up For Environmental Studies Communications from Berghahn Books Inc
If you would like to receive occasional e-Marketing Communications from Berghahn Books Inc on New Book Titles and Series, and our latest Subject Catalogues and Newsletters, please tick the relevant box(es) below: