Berghahn Environmental Studies
December 2020
The Meanings of a Disaster
Chernobyl and Its Afterlives in Britain and France
Kalmbach, K.
December 2020
The Sea Commands
Community and Perception of the Environment in a Portuguese Fishing Village
Mendes, P.
January 2021
Lands of the Future
Anthropological Perspectives on Pastoralism, Land Deals and Tropes of Modernity in Eastern Africa
Gabbert, E. C., Gebresenbet, F., Galaty, J. G., & Schlee, G. (eds)
January 2021
Risk on the Table
Food Production, Health, and the Environment
Creager, A. N. H. & Gaudilière, J.-P. (eds)
March 2021
Floating Economies
The Cultural Ecology of the Dal Lake in Kashmir, India
Casimir, M. J.
April 2021
Ethnographies of Power
A Political Anthropology of Energy
Loloum, T., Abram, S., & Ortar, N. (eds)
June 2021
Delta Life
Exploring Dynamic Environments where Rivers Meet the Sea
Krause, F. & Harris, M. (eds)
June 2021
Embracing Landscape
Living with Reindeer and Hunting among Spirits in South Siberia
Küçüküstel, S.
June 2021
Sovereign Forces
Everyday Challenges to Environmental Governance in Latin America
McNeish, J.-A.
August 2021
Constructing Risk
Disaster, Development, and the Built Environment
Bender, S. O.
August 2021
Contemporary Megaprojects
Organization, Vision, and Resistance in the 21st Century
Schindler, S., Fadaere, S., Brockington, D. (eds)
August 2021
The Russian Cold
Histories of Ice, Frost, and Snow
Herzberg, J., Renner, A., & Schierle, I. (eds)
October 2021
The Anthroposcene of Weather and Climate
Ethnographic Contributions to the Climate Change Debate
Sillitoe, P. (ed)
October 2021
Indigenous Resurgence
Decolonialization and Movements for Environmental Justice
Dhillon, J.
November 2021
Cooling Down
Local Responses to Global Climate Change
Hoffman, S. M., Eriksen, T. H., & Mendes, P. (eds)
The United Nations has proclaimed 26 April International Chernobyl Disaster Remembrance Day. The day was first observed in 2016, on the occasion of the 30th anniversary of the 1986 nuclear disaster. Learn more about the history and persistent legacy of Chernobyl here. The Meanings of Disaster: Chernobyl and its Afterlives in Britain and France By […]
Our textbooks and paperbacks are perfectly suited for teaching beyond the traditional classroom, in remote learning environments and with large class sizes. View our list of recent and featured titles suitable for courses below (available in eBook and paperback) and visit the title links for format options and freely available introductions. Subject KeyAnthropologyAnthropology of Religion […]
Mark-Anthony Falzon My interest in, and love for, nature go back to my early childhood. There was something Victorian about the books I read on butterflies: they contained descriptions and beautiful illustrations of (British, usually) species, but they also taught you how to catch butterflies, kill them using potassium cyanide, and set them on mounting […]
Courtney Work is Assistant Professor in the Department of Ethnology, National Chengchi University (Taiwan). She studied at Cornell University, and has published multiple papers on the intersections of religion, traditional practices, and the politics of land, global development, and climate change. She is the author of the forthcoming title Tides of Empire: Religion, Development, and Environment […]
Browse our February and March 2020 releases in Anthropology, Archaeology/Heritage Studies, History, Memory Studies, and Mobility Studies and see what's new in paperback.  COVID-19 UPDATE: Our thoughts are with all of you and your families as you try to cope with the personal and professional disruptions that this pandemic has brought upon all of us. […]
Ideal for remote learning and online teaching, Berghahn Books offers a growing number of open-access titles available for direct download from our website. We invite you to share this list with your students and colleagues. In addition, many Berghahn Journals are open access. See the frequently updated list here. For updates on Open Access and other Berghahn resources sign […]
Dear Colleague, We are delighted to inform you that we will be attending the American Historical Association's annual meeting in New York, NY, on January 3rd–6th, 2020. Please stop by Booth #1007 to browse our latest selection of books at discounted prices and pick up free journal samples. Scroll down for a preview of the new releases on display. If […]
We're delighted to offer a selection of latest releases from our core subjects of Anthropology, Archaeology, Film, and History along with our new-in-paperback titles and new Berghahn journal issues released in October. Anthropology DISASTER UPON DISASTERExploring the Gap Between Knowledge, Policy and PracticeEdited by Susanna M. Hoffman and Roberto E. BarriosVol. 2, Catastrophes in Context […]
Follow the links below to receive a free eBook chapter of Claudia Leal's timely examination of the relationship between human societies and the Amazon rain forest.
BROWSE THIS MONTH'S NEW BOOKS & JOURNALS We're delighted to offer a selection of latest releases from our core subjects of Anthropology, Environmental Studies, History, and Museum Studies along with our new in paperback titles and new Berghahn journal issues published in August. Anthropology MUTED MEMORIESHeritage-Making, Bagamoyo, and the East African Caravan TradeJan Lindström In […]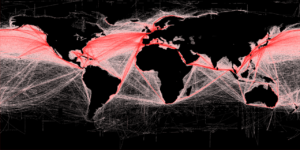 In 2020, the world watched as climate, public health, economic, and racial justice crises converged. It has become increasingly evident that failures of collective and public policies around health and the environment have perpetuated individual suffering. If ever there was an opportunity for the ... Continue reading →
Environmental Studies-Related Journals
Environment and Society
Advances in Research
Editors: Paige West, Barnard College, Columbia University and Dan Brockington, University of Sheffield
ISSN Print: 2150-6779
ISSN Online: 2150-6787

» Latest Issue Online
Nature and Culture
Editors: Sing C. Chew, Humboldt State University, USA, and Helmholtz Centre for Environmental Research - UFZ and
Matthias Gross, Helmholtz Centre for Environmental Research - UFZ and University of Jena, Germany
ISSN Print: 1558-6073
ISSN Online: 1558-5468

» Latest Issue Online
Regions and Cohesion
Regiones y Cohesión / Régions et Cohésion
Editors: Harlan Koff, Université du Luxembourg, and Carmen Maganda, INECOL
ISSN Print: 2152-906X
ISSN Online: 2152-9078

» Latest Issue Online
Sibirica
Interdisciplinary Journal of Siberian Studies
Editor: Matthew Romaniello, University of Hawaii
ISSN Print: 1361-7362
ISSN Online: 1476-6787

» Latest Issue Online
Email List Signup
Sign-Up For Environmental Studies Communications from Berghahn Books Inc
If you would like to receive occasional e-Marketing Communications from Berghahn Books Inc on New Book Titles and Series, and our latest Subject Catalogues and Newsletters, please tick the relevant box(es) below: