This week marks the fifty-eighth anniversary of the construction of the Berlin Wall. The Iron Curtain was assembled in the middle of Berlin in August 1961 and expanded over the following months to ultimately divide West Berlin from the surrounding East Germany, prohibiting East Germans to pass into West Germany for decades. Browse our relevant […]
Academic Research in the Anthropology of Europe Berghahn Journals is delighted to announce the Anthropological Journal of European Cultures (AJEC) Blog! This blog will highlight the research of authors published in AJEC by giving them space to reflect on different aspects of their research and include photos and stories not included in their scholarly journal […]
August 9, 2019 The United Nations' International Day of the World's Indigenous Peoples is observed on August 9 each year to honor the estimated 370 million indigenous people around the world. The day was established to recognize the first meeting of the United Nations Working Group on Indigenous Populations held in Geneva in 1982. This year's […]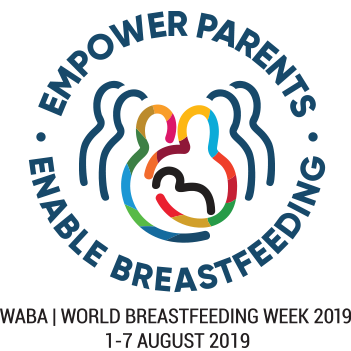 World Breastfeeding Week is held yearly from 1st to 7th of August in more than 120 countries. Being organized by WABA, WHO and UNICEF, the goal is to promote exclusive breastfeeding for the first six months of life which yields tremendous health benefits, providing critical nutrients, protection from deadly diseases and fostering growth. To learn more […]
We're delighted to offer a selection of latest releases from our core subjects of Anthropology, Cultural Studies, Environmental Studies, German Studies, History and Sociology, along with our new in paperback titles and new Berghahn Journal issues published in July. Anthropology ARTICULATE NECROGRAPHIESComparative Perspectives on the Voices and Silences of the DeadEdited by Anastasios Panagiotopoulos and […]
Celebrated on July, 14, Bastille Day is the French national day and one of the most important bank holidays in France. The day commemorates the beginning of the French Revolution with the storming of the Bastille on the 14th July 1789, a medieval fortress and prison which was a symbol of tyrannical Bourbon authority and […]
We are delighted to inform you that we will be represented by Iberian Book Services at the AIBR conference in Madrid, Spain on July 9 – 12, 2019. Please stop by to browse our latest selection of books at special discounted prices and pick up FREE journal samples. If you are unable to attend, we […]
Building Bridges and Scaling Spires — A Brief History of Berghahn Books
Introducing the new Berghahn eBooks Library
We are pleased to announce an expanding list of eBooks available for download directly via our site. Right now we have over 750 titles online. You can use the new eBooks browse filter to view eBooks by subject - for example:
Anthropology eBooks
Film Studies eBooks
History eBooks
Urban Studies eBooks
All eBooks purchased through our site can be downloaded to your preferred eBook reader and are also stored in your personalized login area at my.berghahnbooks.com for easy access.
See the FAQ page for more details.
The State We're In
Reflecting on Democracy's Troubles
Edited by Joanna Cook, Nicholas J. Long, and Henrietta L. Moore
"[This volume] successfully demonstrates that, globally, democracy has "systematically maintained inequality", and that attention must be served to the current inadequacies in the execution of this theoretical concept. This book is appropriate for students and academics in the fields of political science, anthropology, and sociology." • International Social Science Review
Faithfully Urban
Pious Muslims in a German City
Petra Kuppinger
"Focusing on the transformation of Muslims and urban Islam in Germany, this examination of the dynamics of the socioreligious lifeworlds in a European city is a useful contribution to discussions about the integration of 'immigrant religions' into mainstream European cultures. This work is a valuable source for researchers and students working on minority religions in urban spaces and on Muslims in Germany." • Current Anthropology
A Living Past
Environmental Histories of Modern Latin America
Edited by John Soluri, Claudia Leal, and José Augusto Pádua
"This collection will prove to be a valuable resource for many. Scholars in environmental humanities and science recognize the challenges in discussing these layered problems in the classroom. This book provides a model going forward in presenting the historical background of current crises. Meanwhile, undergraduate students will benefit from how each chapter situates the question at hand in social, cultural, economic, and political history. Graduate students will appreciate the thorough research outlined in the chapters and in the footnotes. Overall, A Living Past lives up to its name and frames the past as very much alive in the Latin American environment." • H-Net Reviews
The Engaged Historian
Perspectives on the Intersections of Politics, Activism and the Historical Profession
Edited by Stefan Berger
"This collection of essays succeeds wonderfully well in revealing and analyzing the intellectual and actual challenges facing historians as they enter public affairs. It is a fitting addition to the literature on public intellectuals available to contemporary readers." • James M. Banner, Jr., historian and author of Being a Historian: An Introduction to the Professional World of History
Management by Seclusion
A Critique of World Bank Promises to End Global Poverty
Glynn Cochrane
"[This book] offers many significant insights regarding the World Bank, its institutional outlook, and [its] practices. The author, given his early involvement at the Bank, as well as his subsequent experience with NGOs, the private sector, and other organizations, is an ideal candidate to provide such an account." • A. Peter Castro, Syracuse University
Marketing Hope
Get-Rich-Quick Schemes in Siberia
Leonie Schiffauer
"Schiffauer offers a lively and accessible ethnographic account of the popularity, propagation, and entrepreneurial tactics for getting rich quick among Buryats. This volume makes important contributions to the anthropology of money, value, magical exchange, and kinship." • Katherine Swancutt, King's College London
Video
Archaeogaming
An Introduction to Archaeology in and of Video Games
Andrew Reinhard
Video games exemplify contemporary material objects, resources, and spaces that people use to define their culture. This book serves as a general introduction to "archaeogaming"; it describes the intersection of archaeology and video games and applies archaeological method and theory into understanding game-spaces as both site and artifact.
Photo Gallery
Ritual Retellings
Luangan Healing Performances through Practice
Isabell Herrmans
Belian is an exceptionally lively tradition of shamanistic curing rituals performed by the Luangans, a politically marginalized population of Indonesian Borneo. This volume explores the significance of these rituals in practice and asks what belian rituals do — socially, politically, and existentially — for particular people in particular circumstances...
Email Newsletters
Sign up for our email newsletters to get customized updates on new Berghahn publications.
Conferences
We will be attending the following conferences with our own booth. Please stop by for a chat and to browse our books on display.
August 27-31, 2019 IUAES Inter-Congress Poznan, Poland Attending: Marion Berghahn http://bit.ly/2JvBJkO
September 3-06, 2019 Association of Social Anthropologists of the UK and Commonwealth (ASA) Norwich, UK Attending: Ben Parker-Jones http://bit.ly/2tTfwmQ
October 3-6,2019 German Studies Association (GSA) Portland, OR Attending: Marion Berghahn and Chris Chappell http://bit.ly/2K2loUg
October 16-20, 2019 Frankfurt Book Fair Frankfurt am Main, Germany Attending: Vivian Berghahn and Leigh Waite http://bit.ly/2xG9CGU
November 20-24, 2019 American Anthropological Association (AAA/CASCA) Annual Meeting Vancouver, BC, Canada Attending: Marion Berghahn and Vivian Berghahn http://bit.ly/2VUyvNq
January 3-6, 2020 American Historical Association (AHA) Annual Meeting New York, NY Attending: Chris Chappell http://bit.ly/2LZGu2X
Berghahn titles will be on display at the following conferences:
August 21-25, 2019 European Society for Environmental History (ESEH) Tallin, Estonia http://bit.ly/2C24Mqr
If you have any questions or want to make an appointment, please write to one of the attendees or email SalesUK@berghahnbooks.com (UK & Europe) or SalesUS@berghahnbooks.com (US & Rest of the World).
European Comic Art
European Comic Art is the first English-language scholarly publication devoted to the study of European-language graphic novels, comic strips, comic books and caricature. Published in association with the American Bande Dessinée Society and the International Bande Dessinée Society, European Comic Art builds on existing scholarship in French-language comic art and is able to draw on the scholarly activities undertaken by both organisations. However, our editorial board and consultative committee bring expertise on a wider European area of comic art production and the journal will emphasise coverage of work from across Europe, including Eastern Europe.
Journal of Legal Anthropology
The Journal of Legal Anthropology (JLA) is a peer-reviewed journal committed to anthropological understandings of socio-legal and cultural encounters. The journal develops ethnographic and theoretical approaches to a wide range of issues that reveal the significance and presence of legal phenomena in everyday life. Articles, review essays, and book reviews published in the JLA emphasize innovative work and data-led analysis across a range of socio-political and socio-cultural legal contexts. The journal also considers, in broad terms, how the legal may enter into social constructions of persons and how the 'legal' might change meaning in terms of particular 'everyday' interpretations. Together with the journal's forum section, the JLA draws on cross-disciplinary exchanges to demonstrate how anthropology can effectively contribute to the current debates on contemporary socio-legal and related issues. More Information...