On December 18, the international community recognizes the rights of migrants around the world. Each year the UN invites governments, organizations, and individuals to distribute information on the human rights and migrants' fundamental freedoms.This is the day to express our support and solidarity with all immigrants. For more information please visit http://www.un.org/en/events/migrantsday/index.shtml With this in […]
  (Originally Published 12/14/2015)   To commemorate Margaret Mead's birthday this month, we're honored to share a short piece from her daughter, Mary Catherine Bateson. Bateson is an anthropologist and the author of many books, including Composing a Life. As she notes below, 2015 marks the 91st anniversary of Mead's trip to Samoa in 1925, when […]
The following is an interview with Andrés Barrera-González, Monica Heintz and Anna Horolets (editors of European Anthropologies which was recently published by Berghahn). Andrés Barrera-González is tenured Profesor Titular in Social Anthropology at Universidad Complutense, Madrid. Monica Heintz (PhD Cambridge 2002) is Associate Professor in Social Anthropology at the University of Paris Nanterre. Anna Horolets is an Associate […]
The following is an interview with Martin Holbraad, editor of the journal Social Analysis: The International Journal of Social and Cultural Practice. If you are attending AAA in Washington DC, join us on Friday, December 1st at 3:30 in the exhibit hall area for a wine reception to be held at the Berghahn stand #306, to celebrate […]
by Christine Cohen Park I have just seen the play Oslo by J.T. Rogers in London. It's a skilful rendering of the stages of the negotiations, the hopes, complexities, twists and turns on the road to a landmark agreement, the Olso Accord, between two peoples at perpetual war with one another. One (of the many) successes […]
We're delighted to offer a selection of latest releases from our core subjects of Anthropology, Gender Studies, History, Media Studies, and Urban Studies, along with our New in Paperback titles. STATEGRAPHY Toward a Relational Anthropology of the State Edited by Tatjana Thelen, Larissa Vetters, and Keebet von Benda-Beckmann NEW SERIES: Volume 4, Studies in Social […]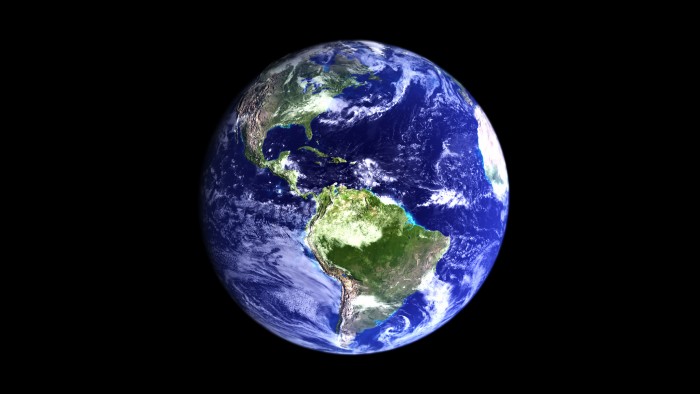 The latest Environment and Society featured article is now available! This month's article—"Beyond the Anthropocene: Un-Earthing an Epoch"—comes from Volume 6 (2015). In their article, Valerie Olson and Lisa Messeri examine the Anthropocene's emerging ... Continue reading →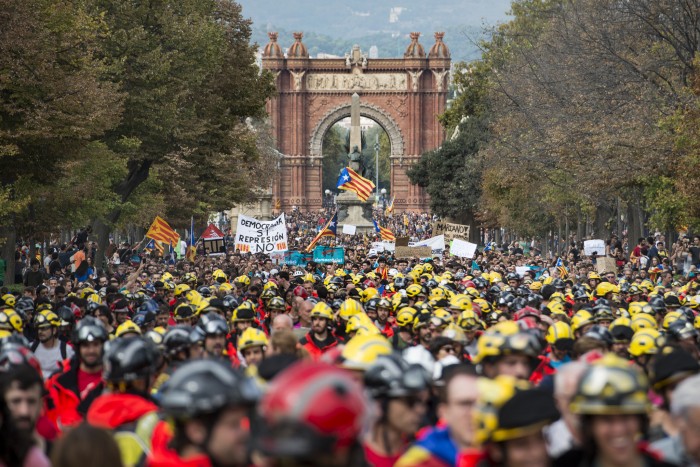 As we sit here in Barcelona, a historic center of anarchism and left resistance, the questions debated in the most recent Focaal special section "Exploring the urban commons" confront us. As demonstrators take to the streets following the unauthorized referendum for Catalonian ... Continue reading →
The 1,000-year-old former Mesoamerican city, Teotihuacan, is on display at the de Young Museum in San Francisco and, after Feb. 11, at the Los Angeles County Museum of Art. The de Young Museum provides an interactive digital story about the major exhibition, "Teotihuacan: City of Water, ... Continue reading →
Breaking Boundaries
Varieties of Liminality
Edited by Agnes Horvath, Bjørn Thomassen, and Harald Wydra
"In well integrated chapters, the [volume] proves the relevance of the concept across disciplines, particularly for the study of moments of instability and possibility, as well as for understanding the transformative potential of participation… In addition to helping one understand in-between experiences overall, [it] invites the reader to rethink the complicated relation between individual agency, social order and cultural transmission… a remarkable contribution to sociology, anthropology and critical theory." · European Journal of Cultural and Political Sociology
Social Movement Studies in Europe
The State of the Art
Edited by Olivier Fillieule and Guya Accornero
"Fillieule and Accornero have edited a timely volume for breaking down national silos in social movement research… As a sociology of sociology, the major thrust of the work is that context is of paramount importance: many factors contributed to why social movement theory has largely been more robust in the US than in Europe. Nevertheless, the material here prepares scholars around the globe for detailed, comparative studies of movements… Highly recommended." · Choice
Stategraphy
Toward a Relational Anthropology of the State
Edited by Tatjana Thelen, Larissa Vetters, and Keebet von Benda-Beckmann
"Drawing on a rich set of case studies conducted across Europe, Stategraphy opens a new line of research in the growing field of the ethnographies of the state. Resolute to bridge the gap between cultural representations and actual practices, and attentive to the relational dimensions of street-level bureaucracies, the authors outline a comparative approach to contemporary states, which will be of interest for both anthropologists and political scientists." · Didier Fassin, Institute for Advanced Study, Princeton University, co-author of At the Heart of the State: The Moral Life of Institutions
Peaceful Selves
Personhood, Nationhood, and the Post-Conflict Moment in Rwanda
Laura Eramian
"This book presents a rich ethnography of urban life in Butare, Rwanda's second biggest city and once its cultural centre, providing impressive new insights into everyday life in postgenocide Rwanda." · Susan Thomson, Colgate University
Bishkek Boys
Scholarships and Transnational Circulations in the Modern World
Philipp Schröder
"Meticulously researched, theoretically strong, scrupulously annotated – in other words, this is an excellent book." · Shirin Akiner, School of Oriental and African Studies, London University
Cyprus and its Conflicts
Representations, Materialities, and Cultures
Edited by Vaia Doudaki and Nico Carpentier
"While the empirical focus of this book is on the specific context of a divided Cyprus, the authors address a set of issues that extend much further. At the heart of this edited collection is a sophisticated engagement with one of the core dichotomies in social theory, namely that between the symbolic and the material. The contributions address various articulations of this tension in the context of a long-term conflict and show how an analysis of media, broadly defined, helps us to understand the intricate relationship between the two." · Bart Cammaerts, London School of Economics
Video
Keywords of Mobility
Critical Engagements
Edited by Noel B. Salazar and Kiran Jayaram
Scholars from various disciplines have used key concepts to grasp mobilities, but as of yet, a working vocabulary of these has not been fully developed. Given this context and inspired in part by Raymond Williams' Keywords (1976), this edited volume presents contributions that critically analyze mobility-related keywords: capital, cosmopolitanism, freedom, gender, immobility, infrastructure, motility, and regime. Each chapter provides an historical context, a critical analysis of how the keyword has been used in relation to mobility, and a conclusion that proposes future usage or research.
Photo Gallery
Ritual Retellings
Luangan Healing Performances through Practice
Isabell Herrmans
Belian is an exceptionally lively tradition of shamanistic curing rituals performed by the Luangans, a politically marginalized population of Indonesian Borneo. This volume explores the significance of these rituals in practice and asks what belian rituals do — socially, politically, and existentially — for particular people in particular circumstances...
Conferences
We will be attending the following conferences with our own booth. Please stop by for a chat and to browse our books on display.
January 4-7, 2018 American Historical Association (AHA) Washington, DC Attending: Chris Chappell http://bit.ly/2yWmZFJ
March 14-18, 2018 Society for Cinema and Media Studies (SCMS) Toronto, ON, Canada Attending: Chris Chappell http://bit.ly/2zSzfnk
April 3-7, 2018 The Society for Applied Anthropology (SfAA) Philadelphia, PA Attending: Marion Berghahn http://bit.ly/1QosA99
April 4-7, 2018 European Social Science History (ESSH) Belfast, UK Attending: TBC http://bit.ly/2AHvKEL
April 10-12, 2018 London Book Fair Olympia, London, UK Attending: Vivian Berghahn, Leigh Waite, Rupert Jones-Parry http://bit.ly/2kaT9HD
April 13-15, 2018 British Association for Slavonic and East European Studies (BASEES) Cambridge, UK Attending: Ben Parker http://bit.ly/2kcIXid
August 14-17, 2018 European Association of Social Anthropologists (EASA) Stockhold, Sweden Attending: Marion Berghahn, Vivian Berghahn http://bit.ly/2i1DM09
August 28-31, 2018 Royal Geographical Society (RGS) Cardiff, UK Attending: Leigh Waite http://bit.ly/2hZNlfW
September 11-13, 2018 UK African Studies Association (UKASA) Birmingham, UK Attending: Ben Parker http://bit.ly/2iiU6xn
September 18-21, 2018 Association of Social Anthropologists of the UK and Commonwealth (ASA UK) Oxford, UK Attending: Marion Berghahn, Leigh Waite, Ben Parker http://bit.ly/2j1I8VY
Berghahn Titles will be on display at the following conferences:
May 23-26, 2018 Latin American Studies Association (LASA) Barcelona, Spain http://bit.ly/2jviE2x
September 5-8, 2018 European Association of Archaeologists (EAA) Barcelona, Spain http://bit.ly/2jv8Khy
September 25-28, 2018 Historikertag Münster, Germany http://bit.ly/2zBflxN
If you have any questions or want to make an appointment, please write to one of the attendees or email SalesUK@berghahnbooks.com (UK & Europe) or SalesUS@berghahnbooks.com (US & Rest of the World).
Screen Bodies
An Interdisciplinary Journal of Experience, Perception, and Display
New in 2016!

Screen Bodies is a peer-reviewed journal focusing on the intersection of Screen Studies and Body Studies across disciplines, institutions, and media. It is a forum promoting research on various aspects of embodiment on and in front of screens through articles, reviews, and interviews. The journal considers moving and still images, whether from the entertainment industry, information technologies, or news and media outlets, including cinema, television, the internet, and gallery spaces. It investigates the private experiences of portable and personal devices and the institutional ones of medical and surveillance imaging. Screen Bodies addresses the portrayal, function, and reception of bodies on and in front of screens from the perspectives of gender and sexuality, feminism and masculinity, trans* studies, queer theory, critical race theory, cyborg studies, and dis/ability studies.
Boyhood Studies
An Interdisciplinary Journal
Boyhood Studies: An Interdisciplinary Journal is a peer-reviewed journal providing a forum for the discussion of boyhood, young masculinities, and boys' lives by exploring the full scale of intricacies, challenges, and legacies that inform male and masculine developments. Boyhood Studies is committed to a critical and international scope and solicits both articles and special issue proposals from a variety of research fields including, but not limited to, the social and psychological sciences, historical and cultural studies, philosophy, and social, legal, and health studies. More Information...