With International Migrants Day around the corner, we are proud to present the inaugural volume of Migration and Society. Here is a note from the editors.   Mette Louise Berg and Elena Fiddian-Qasmiyeh Throughout history, migration, forced and otherwise, has been at the heart of the transformation of societies and communities and it continues to touch […]
We are delighted to inform you that we will be attending The Annual Conference of the Association for Jewish Studies held December 16th-18th, 2018 in Boston, MA. Please stop by our booth to browse our latest selection of books at discounted prices & pick up some free journal samples. If you are unable to attend, we would […]
      The Cambridge Journal of Anthropology Canon Fire: Decolonizing the Curriculum Volume 36, Issue 2 The Cambridge Journal of Anthropology publishes ambitious and rigorous scholarship in contemporary social and cultural anthropology. French Politics, Culture & Society Writing History and the Social Sciences with Ivan Jablonka Volume 36, Issue 3 French Politics, Culture & Society explores modern and […]
  We are delighted to inform you that we will be attending the 50th Annual ASEEES Convention held 6-9 December 2018 in Boston, MA. Please stop by our booth #319 to browse our latest selection of books at discounted prices & pick up some free journal samples.   If you are unable to attend, we […]
We're delighted to offer a selection of latest releases from our core subjects of Anthropology, Film Studies, Genocide Studies, History, Jewish Studies, Museum Studies and Performance Studies, along with our New in Paperback titles.     Anthropology   ARTIFAK Cultural Revival, Tourism, and the Recrafting of History in Vanuatu Hugo DeBlock   Artifak investigates the […]
  We are delighted to inform you that we will be attending the American Anthropological Association Annual Meeting being held November 14 – 18, 2018 in San Jose, CA. Please stop by Booth #309 to browse our selection of books at discounted prices and pick up free journals samples. We are especially excited to invite […]
(via | Literary Hub) Rare Booksellers Rallied Against An Amazon-Owned Company and Won ... Continue reading on Tumblr →
Reading and writing, like everything else, improve with practice. And, of course, if there are no young readers and writers, there will shortly be no older ones. Literacy will be dead, and democracy - which many believe goes hand in hand with it - will be dead as well. —Margaret Atwood ... Continue reading on Tumblr →
The latest Environment and Society featured article is now available! This month's article—"The Metrics of Making Ecosystem Services"—comes from Volume 8 (2017). In her article, Pamela McElwee traces how definitions and metrics of ecosystem services (ES) have evolved and ... Continue reading →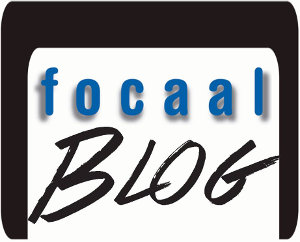 Much has been written about the gilets jaunes and their relation to both politics, of the left and the right, and historical waves of labor unrest. In this article, Joshua Clover argues that the gilets jaunes are in fact a texbook example of a contemporary riot and may be best seen as an ... Continue reading →
One of the largest natural history museums in the Americas was engulfed in flame on Sunday, 2 September 2018. A majority of Rio de Janeiro's 200-year-old Museu Nacional's archive is believed to have been destroyed. The museum's collections included items brought to Brazil by Dom Pedro I, ... Continue reading →
The Online World of Surrogacy
Zsuzsa Berend
"Berend's insights here both contribute to and are consistent with the newer school of thought in economic sociology that views economic relations as socially embedded… [Her] work fills a crucial oversight in sociological knowledge about surrogacy and the connections between economic and personal relations…Scholars from diverse backgrounds will likely find this a useful and intriguing read. Given the concepts and approaches taken here, this book would be very suitable for undergraduate and graduate courses, either in full or through the use of select chapters." • Contemporary Sociology
'City of the Future'
Built Space, Modernity and Urban Change in Astana
Mateusz Laszczkowski
"This book truly epitomizes twenty-first century scholarship in the social sciences. From this standpoint, despite its primary focus on a Central Asian society, it can be considered a useful reference for Europeanists in the broader sense, especially those involved in post-communist studies. As a matter of fact, the book was written in English by a Polish researcher, in a German institution, with European funding, drawing on extensive fieldwork in Kazakhstan…[It] opens stimulating debates in many field…The reader is caught in the midst of fascinating stories and compelling arguments. The structure allows us to grasp multiple times, plural spaces, thus numerous modernities." • EuropeNow
Who Knows Tomorrow?
Uncertainty in North-Eastern Sudan
Sandra Calkins
"… [The text] is distinctly original in the way the research was carried out, and in its focus on the experience of uncertainty: not an easy thing to do and quite a challenge to social anthropology." • Journal of the Royal Anthropological Institute
 (JRAI)
Gulag Memories
The Rediscovery and Commemoration of Russia's Repressive Past
Zuzanna Bogumił
Though the institution of the Gulag was nominally closed over half a decade ago, it lives on as an often hotly contested site of memory in the post-socialist era. This ethnographic study takes a holistic, comprehensive approach to understanding memories of the Gulag, and particularly the language of commemoration that surrounds it in present-day Russian society. It focuses on four regions of particular historical significance—the Solovetsky Islands, the Komi Republic, the Perm region, and Kolyma—to carefully explore how memories become a social phenomenon, how objects become heritage, and how the human need to create sites of memory has preserved the Gulag in specific ways today.
Travelling towards Home
Mobilities and Homemaking
Edited by Nicola Frost and Tom Selwyn
"An important contribution to migration research, especially for understanding home and homemaking in the context of lived realities." • Nataša Rogelja, Research Centre of the Slovenian Academy of Sciences and Arts
Medicinal Rule
A Historical Anthropology of Kingship in East and Central Africa
Koen Stroeken
"Admirably clearly written… [the volume exhibits] high scholarship, methodological ingenuity, and sound use of history." • David Parkin, University of Oxford
Volume: 1
Screened Encounters
The Leipzig Documentary Film Festival, 1955-1990
Caroline Moine
Established in 1955, the Leipzig International Documentary Film Festival became a central arena for staging the cultural politics of the German Democratic Republic, both domestically and in relation to West Germany and the rest of the world. Screened Encounters represents the definitive history of this key event, recounting the political and artistic exchanges it enabled from its founding until German unification, and tracing the outsize influence it exerted on international cultural relations during the Cold War.
Video
Stories Make the World
Reflections on Storytelling and the Art of the Documentary
Stephen Most
Since the beginning of human history, stories have helped people make sense of their lives and their world. Today, an understanding of storytelling is invaluable as we seek to orient ourselves within a flood of raw information and an unprecedented variety of supposedly true accounts. In Stories Make the World, award-winning screenwriter Stephen Most offers a captivating, refreshingly heartfelt exploration of how documentary filmmakers and other storytellers come to understand their subjects and cast light on the world through their art. Drawing on the author's decades of experience behind the scenes of television and film documentaries, this is an indispensable account of the principles and paradoxes that attend the quest to represent reality truthfully.
Photo Gallery
Ritual Retellings
Luangan Healing Performances through Practice
Isabell Herrmans
Belian is an exceptionally lively tradition of shamanistic curing rituals performed by the Luangans, a politically marginalized population of Indonesian Borneo. This volume explores the significance of these rituals in practice and asks what belian rituals do — socially, politically, and existentially — for particular people in particular circumstances...
Email Newsletters
Sign up for our email newsletters to get customized updates on new Berghahn publications.
Conferences
We will be attending the following conferences with our own booth. Please stop by for a chat and to browse our books on display.
December 16-18, 2018 American Jewish Studies (AJS) Boston, MA Attending: Alina Zihharev http://bit.ly/2JT350t
January 3-6, 2019 American Historical Association (AHA) Chicago, IL Attending: Chris Chappell http://bit.ly/2LZGu2X
January 9-12, 2019 Society for Historical Archaeology (SHA) St. Charles, MO Attending: Caryn Berg http://bit.ly/2KiTRM3
March 13-17, 2019 Soceity for Cinema and Media Studies (SCMS) Seattle, WA Attending: Chris Chappell http://bit.ly/2Blp26H
March 19-23, 2019 Society for Applied Anthropology (SfAA) Portland, OR Attending: Marion Berghahn http://bit.ly/2Tr4EIh
Berghahn Titles will be on display at the following conferences:
If you have any questions or want to make an appointment, please write to one of the attendees or email SalesUK@berghahnbooks.com (UK & Europe) or SalesUS@berghahnbooks.com (US & Rest of the World).
Screen Bodies
An Interdisciplinary Journal of Experience, Perception, and Display
New in 2016!

Screen Bodies is a peer-reviewed journal focusing on the intersection of Screen Studies and Body Studies across disciplines, institutions, and media. It is a forum promoting research on various aspects of embodiment on and in front of screens through articles, reviews, and interviews. The journal considers moving and still images, whether from the entertainment industry, information technologies, or news and media outlets, including cinema, television, the internet, and gallery spaces. It investigates the private experiences of portable and personal devices and the institutional ones of medical and surveillance imaging. Screen Bodies addresses the portrayal, function, and reception of bodies on and in front of screens from the perspectives of gender and sexuality, feminism and masculinity, trans* studies, queer theory, critical race theory, cyborg studies, and dis/ability studies.
Boyhood Studies
An Interdisciplinary Journal
Boyhood Studies: An Interdisciplinary Journal is a peer-reviewed journal providing a forum for the discussion of boyhood, young masculinities, and boys' lives by exploring the full scale of intricacies, challenges, and legacies that inform male and masculine developments. Boyhood Studies is committed to a critical and international scope and solicits both articles and special issue proposals from a variety of research fields including, but not limited to, the social and psychological sciences, historical and cultural studies, philosophy, and social, legal, and health studies. More Information...