by Augustine Agwuele Augustine Agwuele is the author of the article "Culture Trumps Scientific Fact: 'Race' in US American Language" appearing in Volume: 60 Issue: 2 of Social Analysis: The International Journal of Social and Cultural Practice. Momma she send me to school, I get educated I get educated, so sophisticated Not under-rated but really elevated West African youths […]
  The Solomon R. Guggenheim Museum, often referred to as The Guggenheim, opened on October 21, 1959 at 1071 Fifth Avenue on the corner of East 89th Street in the Upper East Side neighborhood of Manhattan, New York City. The building was designed by Frank Lloyd Wright, though both Guggenheim and Wright would die before the […]
by Britta Waldschmidt-Nelson The following excerpt was adapted from chapter 11 in the book Emotions in American History: An International Assessment edited by Jessica C. Gienow-Hecht, published in 2010.   The history of emotions provides important keys to understanding human behavior and can be of great assistance in explaining wider political, social, and economic trends in American […]
  October 16th is World Food Day, a day of action against hunger. This day is an opportunity to come together and put an end to hunger by learning and educating about food, farming and nutrition. Join the global movement to end hunger! For more information on events, themes, or how you can make a different please visit Food […]
  Andrzej Wajda, Polish film and theatre director, passed away on October 9, 2016. Recipient of an Honorary Oscar and the Palme d'Or, he was a prominent member of the "Polish Film School". He was known especially for his trilogy of war films consisting of A Generation (1954), Kanał (1956) and Ashes and Diamonds (1958). Four of […]
The first week of September was a rather busy one, beginning with the announcement by the Subcomission on Quaternary Stratigraphy's Working Group on the Anthropocene (AWG), reporting their vote for the onset of the Anthropocene Epoch. In their report to the International Union of Geological ... Continue reading →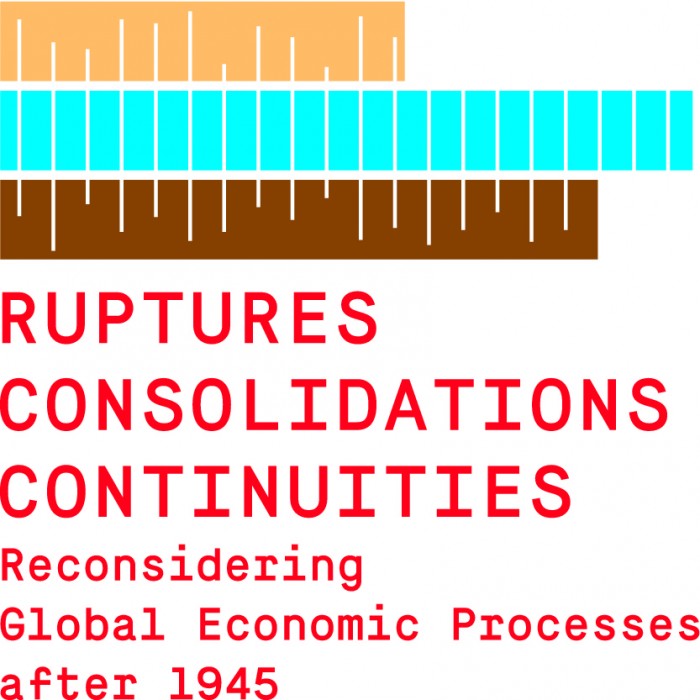 This conference report was first published in H-Soz-Kult; the full conference program can be found here. The 1970s increasingly move into the spotlight of contemporary history research. The decade is often portrayed as one of profound change, a radical rupture driven by watershed moments ... Continue reading →
by Petra Mosmann
Girls at the Tin Sheds: Sydney Feminist Posters 1975–1990
Curated by Katie Yuill, University Art Museum, Sydney: 24 January–24 April 2015
Girls at the Tin Sheds (Duplicated)
Curated by Louise R. Mayhew, Verge ... Continue reading →
Globalized Fatherhood
Edited by Marcia C. Inhorn, Wendy Chavkin & José-Alberto Navarro
"To understand and explain how fatherhood is conceptualized, defined, and practiced in other regions, many of the contributors introduce new vocabularies and novel theories over the course of the 16 chapters across eight distinct parts of this volume… The result is a timely contribution that illustrates vividly how fatherhood is socially and culturally constructed, altered, contested, and, ultimately, enacted and practiced." · Choice
Re-Imagining DEFA
East German Cinema in its National and Transnational Contexts
Edited by Seán Allan and Sebastian Heiduschke
"This is an excellent book that includes among its contributors many of the most respected scholars on DEFA and East German cinema. There is an impressive array of critical and historical approaches on offer here, reflecting the breadth of scholarship on the subject and relating GDR film to a whole array of other areas and disciplines from Third Cinema to science fiction." · Hunter Bivens, University of California, Santa Cruz
People, Money and Power in the Economic Crisis
Perspectives from the Global South
Edited by Keith Hart and John Sharp
"A striking element of the volume is the interdisciplinarity of its textual form. While most of the contributors are in fact sociocultural anthropologists, the appropriation of templates and literary conventions within and across the fields of history, sociology, political economy and geography reflects the seriousness of the authors' coalition building aspirations." · Anthropological Forum
Life as a Hunt
Thresholds of Identities and Illusions on an African Landscape
Stuart A. Marks
"This is a superb book. It brings together Stuart Marks' detailed long-term work on hunting and other issues among the Bisa of the Manyamadzi Corridor of Zambia since the 1960s." · Robert K. Hitchcock, Michigan State University
Health and Difference
Rendering Human Variation in Colonial Engagements
Edited by Alexandra Widmer and Veronika Lipphardt
"This volume contributes valuably to literature by showing how medical knowledge practices both shaped, and were shaped by, categories and images of social, cultural, sexual,and biological difference, and 'racial difference'." · Ricardo Roque, University of Lisbon
Wartime Captivity in the 20th Century
Archives, Stories, Memories
Edited by Anne-Marie Pathé and Fabien Théofilakis
"This is … a very important book, because it presents a very specific review of current research, because it opens up lines of inquiry, and also because it brings together sources and other disciplines so as to enrich the study of this particular category of soldiers." · La Cliothèque
Video
The Changing Faces of Citizenship
Integration and Mobilization among Ethnic Minorities in Germany
Joyce Marie Mushaben
In contrast to most migration studies that focus on specific "foreigner" groups in Germany, this study simultaneously compares and contrasts the legal, political, social, and economic opportunity structures facing diverse categories of the ethnic minorities who have settled in the country since the 1950s. It reveals the contradictory, and usually self-defeating, nature of German policies intended to keep "migrants" out—allegedly in order to preserve a German Leitkultur (with which very few of its own citizens still identify).
Photo Gallery
Day of the Dead
When Two Worlds Meet in Oaxaca
Shawn D. Haley and Curt Fukuda
The Day of the Dead is the most important annual celebration in Oaxaca, Mexico. Skillfully combining textual information and photographic imagery, this book begins with a discussion of the people of Oaxaca, their way of life, and their way of looking at the world. It then takes the reader through the celebration from the preparations that can begin months in advance through to the private gatherings in homes and finally to the cemetery where the villagers celebrate together — both the living and the dead.
Screen Bodies
An Interdisciplinary Journal of Experience, Perception, and Display
New in 2016!

Screen Bodies is a peer-reviewed journal focusing on the intersection of Screen Studies and Body Studies across disciplines, institutions, and media. It is a forum promoting research on various aspects of embodiment on and in front of screens through articles, reviews, and interviews. The journal considers moving and still images, whether from the entertainment industry, information technologies, or news and media outlets, including cinema, television, the internet, and gallery spaces. It investigates the private experiences of portable and personal devices and the institutional ones of medical and surveillance imaging. Screen Bodies addresses the portrayal, function, and reception of bodies on and in front of screens from the perspectives of gender and sexuality, feminism and masculinity, trans* studies, queer theory, critical race theory, cyborg studies, and dis/ability studies.
Boyhood Studies
An Interdisciplinary Journal
Boyhood Studies: An Interdisciplinary Journal is a peer-reviewed journal providing a forum for the discussion of boyhood, young masculinities, and boys' lives by exploring the full scale of intricacies, challenges, and legacies that inform male and masculine developments. Boyhood Studies is committed to a critical and international scope and solicits both articles and special issue proposals from a variety of research fields including, but not limited to, the social and psychological sciences, historical and cultural studies, philosophy, and social, legal, and health studies. More Information...