We are delighted to inform you that we will be represented by Iberian Book Services at the Memory Studies Association conference in Madrid, Spain on June 25 – 28, 2019. We are also excited to announce a NEW SERIES, Worlds of Memory, published in collaboration with the Memory Studies Association. Please stop by to learn about […]
The United Nations' (UN) World Refugee Day is observed on June 20 each year. This event draws public's attention to the millions of refugees and internally displaced persons worldwide who have been forced to flee their homes due to war, conflict and persecution. For more information please visit www.un.org. This year Berghahn Books turns 25! […]
June 5th is World Environment Day! It is one of the principal vehicles through which the United Nations (UN) stimulates worldwide awareness of the environment and enhances political attention and action. For more information please visit worldenvironmentday.global.   Just a reminder that Berghahn Books turns 25 this year and to mark this important milestone, we […]
  We're delighted to offer a selection of latest releases from our core subjects of Anthropology, Cultural Studies, History, and Theory & Methodology in Anthropology, along with our new in paperback titles and new Berghahn Journal issues published in May.     Anthropology   MANAGEMENT BY SECLUSION A Critique of World Bank Promises to End […]
On May 18th the worldwide community of museums celebrates International Museum Day. This day is an occasion to raise awareness on how important museums are in the enrichment of cultures, development of society, and cooperation and peace among people. For more information on the theme and calendar of events for this year's observance, visit the International Council of Museums […]
Victory Day celebrated through Europe on 8 May 1945 to mark the formal acceptance by the Allies of World War II of Nazi Germany's unconditional surrender of its armed forces marketing the end of World War II in Europe. Victory Day in Russia, as well as some former Soviet Union republics, is celebrated on May 9 […]
We're delighted to offer a selection of latest releases from our core subjects of Anthropology, Archaeology, Cultural Studies, History, and Medical Anthropology and Sociology, along with new Berghahn Journal issues published in April. ... Continue reading on Tumblr →
International Dance Day was introduced in 1982 by the International Dance Council (CID, Conseil International de la Danse), a UNESCO partner NGO, and is celebrated yearly, on April 29. The main purpose is to celebrate dance, revel in the universality of ... Continue reading on Tumblr →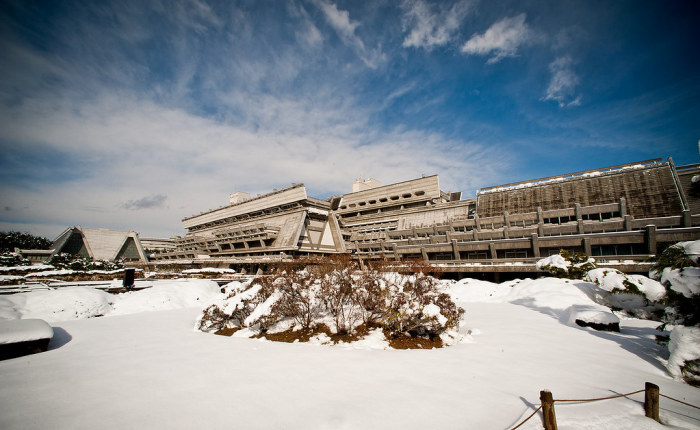 The latest Environment and Society featured article is now available! This month's article—"Carbon Value between Equivalence and Differentiation"—comes from Volume 5 (2014). In his article, Steffen Dalsgaard reviews the different understandings of value implicated in ... Continue reading →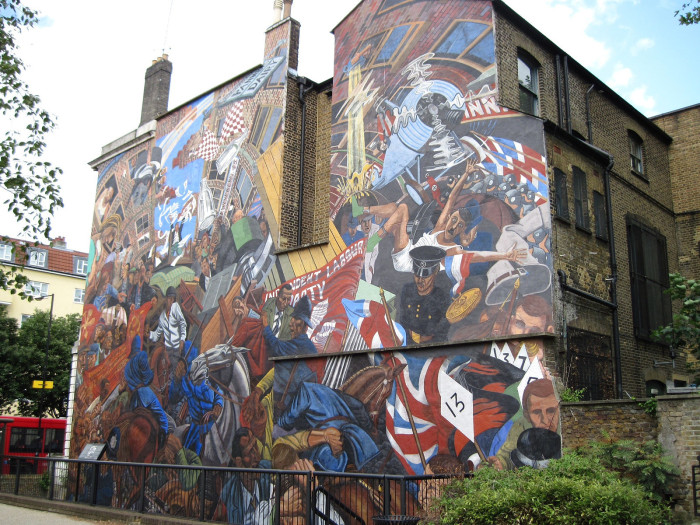 An earlier version of this article first appeared on Hatful of History. In the last month, milkshakes have been lobbed at several far-right candidates in the European elections campaign across the United Kingdom. First it was former English Defence League (EDL) leader ... Continue reading →
One of the largest natural history museums in the Americas was engulfed in flame on Sunday, 2 September 2018. A majority of Rio de Janeiro's 200-year-old Museu Nacional's archive is believed to have been destroyed. The museum's collections included items brought to Brazil by Dom Pedro I, ... Continue reading →
Introducing the new Berghahn eBooks Library
We are pleased to announce an expanding list of eBooks available for download directly via our site. Right now we have over 750 titles online. You can use the new eBooks browse filter to view eBooks by subject - for example:
Anthropology eBooks
Film Studies eBooks
History eBooks
Urban Studies eBooks
All eBooks purchased through our site can be downloaded to your preferred eBook reader and are also stored in your personalized login area at my.berghahnbooks.com for easy access.
See the FAQ page for more details.
Video
Archaeogaming
An Introduction to Archaeology in and of Video Games
Andrew Reinhard
Video games exemplify contemporary material objects, resources, and spaces that people use to define their culture. This book serves as a general introduction to "archaeogaming"; it describes the intersection of archaeology and video games and applies archaeological method and theory into understanding game-spaces as both site and artifact.
Photo Gallery
Ritual Retellings
Luangan Healing Performances through Practice
Isabell Herrmans
Belian is an exceptionally lively tradition of shamanistic curing rituals performed by the Luangans, a politically marginalized population of Indonesian Borneo. This volume explores the significance of these rituals in practice and asks what belian rituals do — socially, politically, and existentially — for particular people in particular circumstances...
Email Newsletters
Sign up for our email newsletters to get customized updates on new Berghahn publications.
Conferences
We will be attending the following conferences with our own booth. Please stop by for a chat and to browse our books on display.
August 27-31, 2019 IUAES Inter-Congress Poznan, Poland Attending: Marion Berghahn http://bit.ly/2JvBJkO
September 3-06, 2019 Association of Social Anthropologists of the UK and Commonwealth (ASA) Norwich, UK Attending: Ben Parker-Jones http://bit.ly/2tTfwmQ
October 3-6,2019 German Studies Association (GSA) Portland, OR Attending: Marion Berghahn and Chris Chappell http://bit.ly/2K2loUg
October 16-20, 2019 Frankfurt Book Fair Frankfurt am Main, Germany Attending: Vivian Berghahn and Leigh Waite http://bit.ly/2xG9CGU
November 20-24, 2019 American Anthropological Association (AAA/CASCA) Annual Meeting Vancouver, BC, Canada Attending: Marion Berghahn and Vivian Berghahn http://bit.ly/2VUyvNq
January 3-6, 2020 American Historical Association (AHA) Annual Meeting New York, NY Attending: Chris Chappell http://bit.ly/2LZGu2X
Berghahn Titles will be on display at the following conferences:
June 25-28, 2019 Memory Studies Association Madrid, Spain http://bit.ly/2H3PmGB
July 9-12, 2019 Network of Iberoamerican Anthropologists (AIBR) International Congress Madrid, Spain http://bit.ly/2W91wFe
August 21-25, 2019 European Society for Environmental History (ESEH) Tallin, Estonia http://bit.ly/2C24Mqr
If you have any questions or want to make an appointment, please write to one of the attendees or email SalesUK@berghahnbooks.com (UK & Europe) or SalesUS@berghahnbooks.com (US & Rest of the World).
European Comic Art
European Comic Art is the first English-language scholarly publication devoted to the study of European-language graphic novels, comic strips, comic books and caricature. Published in association with the American Bande Dessinée Society and the International Bande Dessinée Society, European Comic Art builds on existing scholarship in French-language comic art and is able to draw on the scholarly activities undertaken by both organisations. However, our editorial board and consultative committee bring expertise on a wider European area of comic art production and the journal will emphasise coverage of work from across Europe, including Eastern Europe.
Journal of Legal Anthropology
The Journal of Legal Anthropology (JLA) is a peer-reviewed journal committed to anthropological understandings of socio-legal and cultural encounters. The journal develops ethnographic and theoretical approaches to a wide range of issues that reveal the significance and presence of legal phenomena in everyday life. Articles, review essays, and book reviews published in the JLA emphasize innovative work and data-led analysis across a range of socio-political and socio-cultural legal contexts. The journal also considers, in broad terms, how the legal may enter into social constructions of persons and how the 'legal' might change meaning in terms of particular 'everyday' interpretations. Together with the journal's forum section, the JLA draws on cross-disciplinary exchanges to demonstrate how anthropology can effectively contribute to the current debates on contemporary socio-legal and related issues. More Information...