This is a guest post written by Vered Amit, who edited the volume Thinking Through Sociality: An Anthropological Interrogation of Key Concepts (now available in paperback!). Read the Introduction online for free. How did the Volume Come to Be? Conference sessions usually bring together scholars who share a research interest in a particular subject, area or region […]
The 2018 Anthropology Day celebration is on Thursday, February 15. According to the AAA website, Anthropology Day "is a day for anthropologists to celebrate our discipline while sharing it with the world around us." In support of these efforts and to mark this special day, we are delighted to showcase titles from across all strands of the subject […]
We're delighted to offer a selection of latest releases from our core subjects of Anthropology, Archaeology, Genocide Studies, History, Museum Studies, Political Economy and Refugee & Migration Studies, along with our New in Paperback titles. CONTRARIAN ANTHROPOLOGY The Unwritten Rules of Academia Laura Nader   Analyzing the workings of boundary maintenance in the areas of anthropology, energy, gender, and […]
by Christine Cohen Park Jerusalem has been much in the news lately. First, Trump's provocative declaration of his intention to move the American Embassy there, and, quickly on its heels, the Knesset's latest ruling increasing the number of its members who must vote in favour before East Jerusalem can be released to the Palestinians should a […]
To mark the anniversary of the liberation of the Auschwitz death camp on the 27th of January, the United Nations has recognized this day as International Holocaust Remembrance Day in memory of the people murdered by the Nazi regime and its collaborators. For more information on developing educational programs to instill the memory of the tragedy […]
by Christine Cohen Park I have just seen the play Oslo by J.T. Rogers in London. It's a skilful rendering of the stages of the negotiations, the hopes, complexities, twists and turns on the road to a landmark agreement, the Olso Accord, between two peoples at perpetual war with one another. One (of the many) successes […]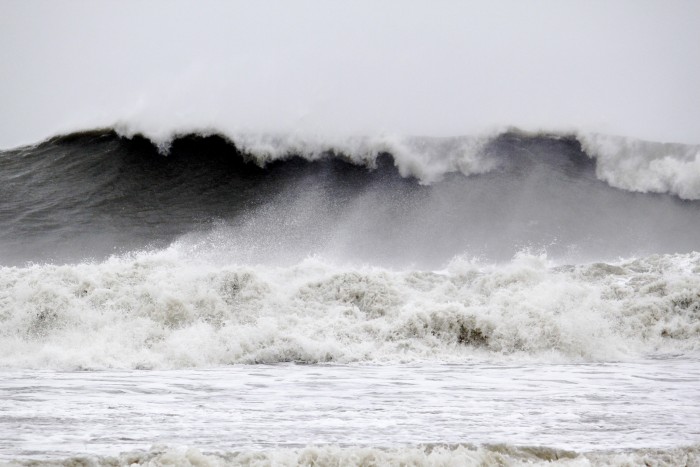 The latest Environment and Society featured article is now available! This month's article—"Systematic Review of Recent Social Indicator Efforts in US Coastal and Ocean Ecosystems (2000–2016)"—comes from Volume 8 (2017). In their article, Victoria C. Ramenzoni ... Continue reading →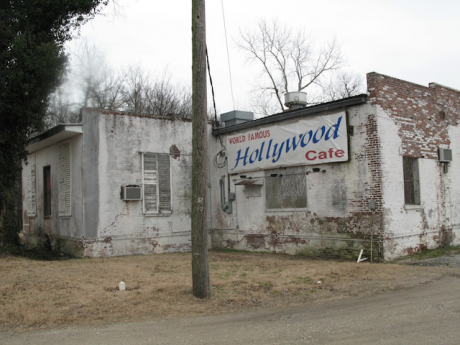 Sacrifice zones—abandoned, economically shattered places, with growing social and health problems—are spreading in historically white rural areas and small towns across the United States. Rural decline, rooted in economic restructuring and financialization, exacerbates racial resentment and ... Continue reading →
The 1,000-year-old former Mesoamerican city, Teotihuacan, is on display at the de Young Museum in San Francisco and, after Feb. 11, at the Los Angeles County Museum of Art. The de Young Museum provides an interactive digital story about the major exhibition, "Teotihuacan: City of Water, ... Continue reading →
New Hong Kong Cinema
Transitions to Becoming Chinese in 21st-Century East Asia
Ruby Cheung
"Cheung successfully conveys the complex and mutable terrain of contemporary Hong Kong cinema, then and now." · Film Quarterly
Marxism and Film Activism
Screening Alternative Worlds
Edited by Ewa Mazierska and Lars Kristensen
"An excellent and overdue (i.e., not just timely) contribution. An important source of new ideas and perspectives, filled with ideas and questions to debate" · John Hutnyk, Goldsmiths, University of London
The Enemy on Display
The Second World War in Eastern European Museums
Zuzanna Bogumił, Joanna Wawrzyniak, Tim Buchen, Christian Ganzer and Maria Senina
"...the book highlights the fascinating issue of displaying war, and, through display, defining and exposing certain concepts of national and local identity. In that sense the volume is an important contribution to the growing literature on Central and East European museums in particular, and the issue of presentation of war in museums in general." · Canadian Slavonic Papers
The Ethics of Seeing
Photography and Twentieth-Century German History
Edited by Jennifer Evans, Paul Betts, and Stefan-Ludwig Hoffmann
"The Ethics of Seeing gathers together very useful and highly readable contributions to the history of German photography. These stimulating essays give a broad perspective on the German twentieth century, and in many cases address important gaps in the historical record." · Simon Ward, Durham University
Indigeneity on the Move
Varying Manifestations of a Contested Concept
Edited by Eva Gerharz, Nasir Uddin, and Pradeep Chakkarath
"This very interesting and insightful collection takes the focus of discussion around the concept of indigeneity away from its normal parameters, instead examining how the concept has taken root outside the European and North American contexts, transforming the concept of indigeneity." · Evelyn Plaice, University of New Brunswick
Singing Ideas
Performance, Politics and Oral Poetry
Tríona Ní Shíocháin
"This excellent book gives a concise, comprehensive overview of oral poetry in a crisply written style, confidently delivered and supported by rigorous scholarship." · Lillis Ó Laoire, National University of Ireland, Galway
Video
Keywords of Mobility
Critical Engagements
Edited by Noel B. Salazar and Kiran Jayaram
Scholars from various disciplines have used key concepts to grasp mobilities, but as of yet, a working vocabulary of these has not been fully developed. Given this context and inspired in part by Raymond Williams' Keywords (1976), this edited volume presents contributions that critically analyze mobility-related keywords: capital, cosmopolitanism, freedom, gender, immobility, infrastructure, motility, and regime. Each chapter provides an historical context, a critical analysis of how the keyword has been used in relation to mobility, and a conclusion that proposes future usage or research.
Photo Gallery
Ritual Retellings
Luangan Healing Performances through Practice
Isabell Herrmans
Belian is an exceptionally lively tradition of shamanistic curing rituals performed by the Luangans, a politically marginalized population of Indonesian Borneo. This volume explores the significance of these rituals in practice and asks what belian rituals do — socially, politically, and existentially — for particular people in particular circumstances...
Conferences
We will be attending the following conferences with our own booth. Please stop by for a chat and to browse our books on display.
March 14-18, 2018 Society for Cinema and Media Studies (SCMS) Toronto, ON, Canada Attending: Chris Chappell http://bit.ly/2zSzfnk
April 3-7, 2018 The Society for Applied Anthropology (SfAA) Philadelphia, PA Attending: Marion Berghahn http://bit.ly/1QosA99
April 4-7, 2018 European Social Science History (ESSH) Belfast, UK Attending: Ben Parker http://bit.ly/2AHvKEL
April 10-12, 2018 London Book Fair Olympia, London, UK Attending: Vivian Berghahn, Leigh Waite, Rupert Jones-Parry http://bit.ly/2kaT9HD
April 13-15, 2018 British Association for Slavonic and East European Studies (BASEES) Cambridge, UK Attending: Marion Berghahn http://bit.ly/2kcIXid
May 23-26, 2018 Latin American Studies Association (LASA) Barcelona, Spain Attending: Marion Berghahn http://bit.ly/2jviE2x
June 1-3, 2018 Art, Materiality and Representation British Museum, London, UK Attending: Ben Parker http://bit.ly/2DNd3wU
August 14-17, 2018 European Association of Social Anthropologists (EASA) Stockholm, Sweden Attending: Marion Berghahn, Vivian Berghahn http://bit.ly/2i1DM09
September 11-13, 2018 UK African Studies Association (UKASA) Birmingham, UK Attending: Leigh Waite http://bit.ly/2iiU6xn
September 18-21, 2018 Association of Social Anthropologists of the UK and Commonwealth (ASA UK) Oxford, UK Attending: Leigh Waite, Ben Parker http://bit.ly/2j1I8VY
Berghahn Titles will be on display at the following conferences:
August 28-31, 2018 Royal Geographical Society (RGS) Cardiff, UK http://bit.ly/2hZNlfW
September 5-8, 2018 European Association of Archaeologists (EAA) Barcelona, Spain http://bit.ly/2jv8Khy
September 25-28, 2018 Historikertag Münster, Germany http://bit.ly/2zBflxN
If you have any questions or want to make an appointment, please write to one of the attendees or email SalesUK@berghahnbooks.com (UK & Europe) or SalesUS@berghahnbooks.com (US & Rest of the World).
Screen Bodies
An Interdisciplinary Journal of Experience, Perception, and Display
New in 2016!

Screen Bodies is a peer-reviewed journal focusing on the intersection of Screen Studies and Body Studies across disciplines, institutions, and media. It is a forum promoting research on various aspects of embodiment on and in front of screens through articles, reviews, and interviews. The journal considers moving and still images, whether from the entertainment industry, information technologies, or news and media outlets, including cinema, television, the internet, and gallery spaces. It investigates the private experiences of portable and personal devices and the institutional ones of medical and surveillance imaging. Screen Bodies addresses the portrayal, function, and reception of bodies on and in front of screens from the perspectives of gender and sexuality, feminism and masculinity, trans* studies, queer theory, critical race theory, cyborg studies, and dis/ability studies.
Boyhood Studies
An Interdisciplinary Journal
Boyhood Studies: An Interdisciplinary Journal is a peer-reviewed journal providing a forum for the discussion of boyhood, young masculinities, and boys' lives by exploring the full scale of intricacies, challenges, and legacies that inform male and masculine developments. Boyhood Studies is committed to a critical and international scope and solicits both articles and special issue proposals from a variety of research fields including, but not limited to, the social and psychological sciences, historical and cultural studies, philosophy, and social, legal, and health studies. More Information...